Death toll from India's passenger train collision rises to 288
Share - WeChat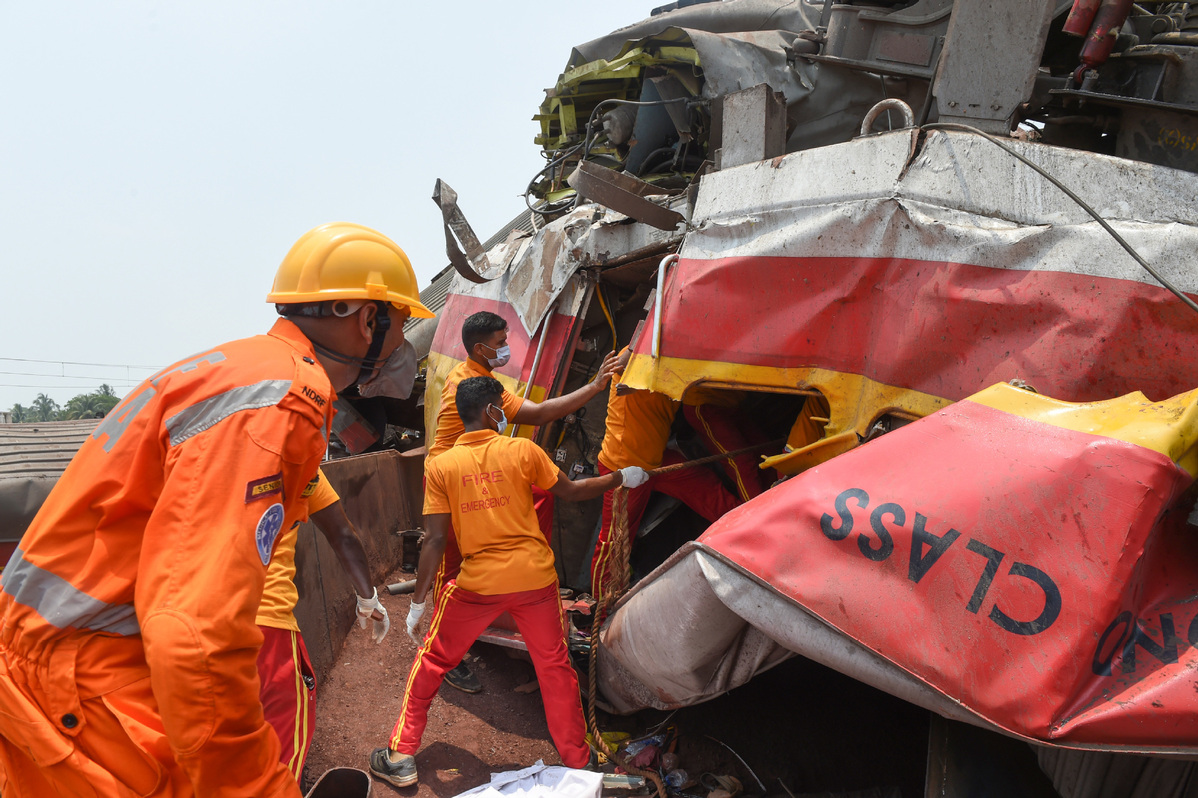 NEW DELHI -- The death toll from the collision of two passenger trains in the eastern Indian state of Odisha has risen to 288 with 803 others reportedly injured on Saturday, officials said.
The Times of India quoted railway officials as saying that there are 288 victims recorded in the horrific collision, the country's deadliest rail accident in more than 20 years. Injured passengers have been taken to hospitals in Gopalpur, Khantapara, Balasore, Bhadrak and Soro.
The accident took place on Friday evening near Bahanaga Bazar station in Balasore district, about 171 km northeast of Bhubaneswar, the capital city of Odisha state.