Bamboo tradition meets modern space program
Share - WeChat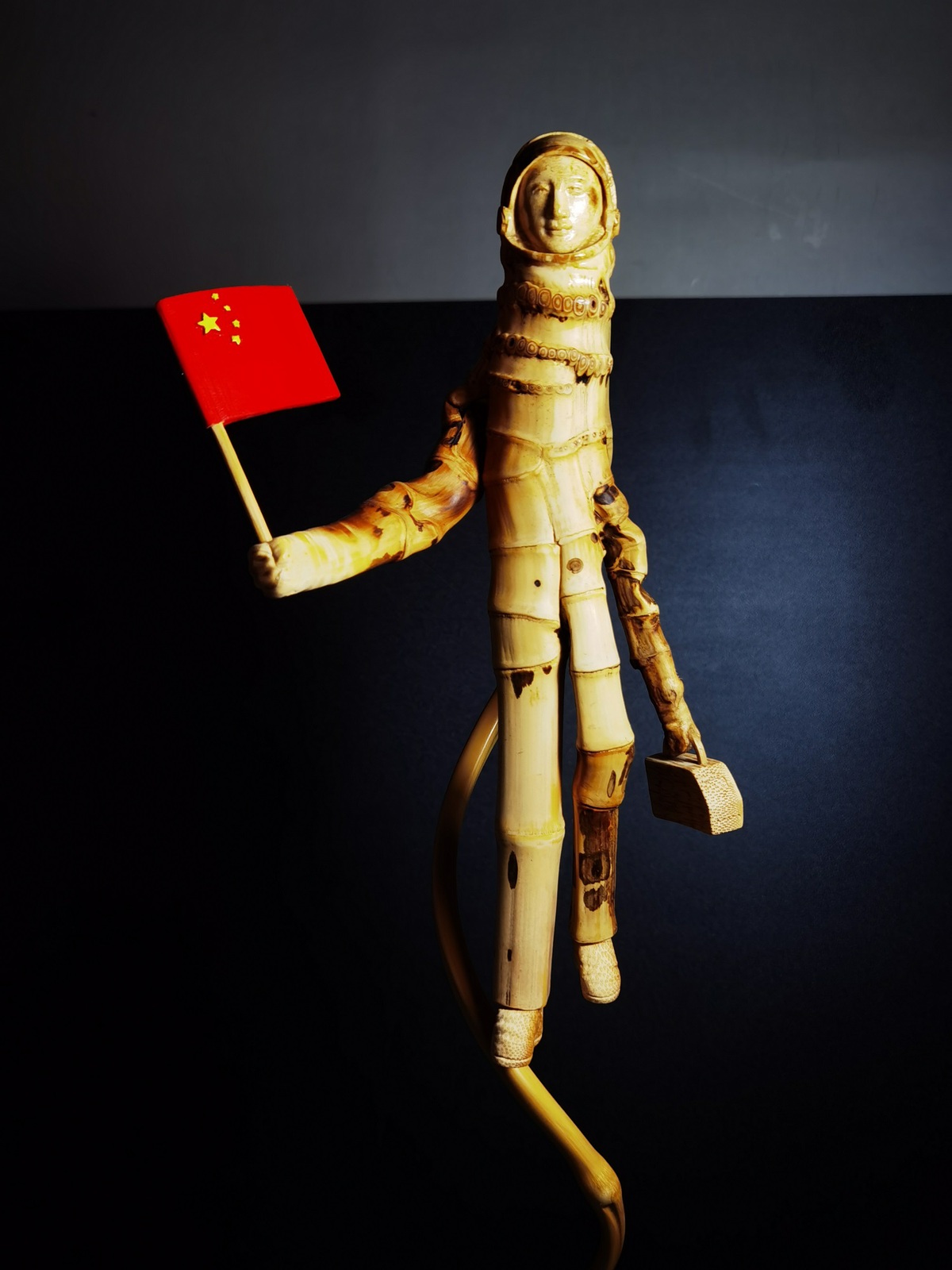 As the Shenzhou XVI manned spaceship blasted off on a carrier rocket on Tuesday, Yang Dingheng, an inheritor of the intangible cultural heritage of bamboo sculpture created an astronaut carving — Start Again — to celebrate the launch.
After searching through 100,000 bamboo roots in a month, he found a special one with four poles on a single root.
"I want to commemorate this special day through this traditional skill and pay tribute to the astronauts who have won glory for our country," Yang said.
The bamboo sculpture resembles astronaut Jing Haipeng, with a portable ventilator in one hand and a Chinese national flag in the other.