Tesla chief briefed on benefits of opening-up
Share - WeChat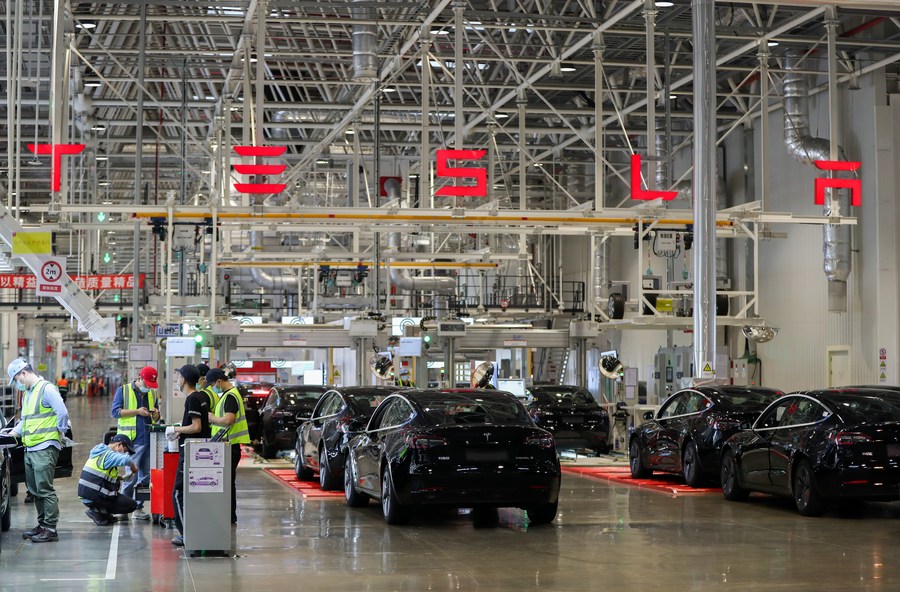 China's efforts to promote Chinese-style modernization and a higher level of opening-up will create more opportunities for multinational companies including Tesla, Commerce Minister Wang Wentao said on Wednesday.
Wang made the remarks when meeting with Tesla CEO Elon Musk in Beijing, according to a Commerce Ministry statement. Musk was on the second day of his first trip to China since the COVID-19 outbreak.
During the meeting, Wang said the deep economic integration between China and the United States requires both sides to strengthen economic and trade dialogue and cooperation under the principles of mutual respect, peaceful coexistence and win-win cooperation.
Global economic development and human progress require open cooperation in science and technology, Wang said.
China will continue to provide efficient and pragmatic services and support the long-term and stable development of foreign-funded enterprises in the country, he added.
Musk said he agreed with the idea that Sino-US relations are not a zero-sum game, and expressed his confidence in the Chinese market and also his willingness to continue deepening mutually beneficial cooperation.
He also thanked China for supporting Tesla's Shanghai factory during the pandemic, and praised the vitality and potential of the country's development.
On Wednesday, Musk met with Jin Zhuanglong, minister of industry and information technology. They exchanged views on the development of new energy vehicles and intelligent connected vehicles.
The meetings came after Musk met with State Councilor and Foreign Minister Qin Gang on Tuesday. Musk stressed that the interests of the US and China are highly intertwined, and said his company doesn't support economic decoupling or moves that disrupt supply chains.
Musk is the latest head of a US company to visit China since the country optimized its COVID-19 policy this year. Apple's Tim Cook visited in March, while JP Morgan's Jamie Dimon and Starbucks' Laxman Narasimhan are also in China this week.
The frequent visits of US executives speak volumes about the importance of China to their businesses and it is impossible for them to delink from the country, experts said.
Pan Helin, co-director of the Digital Economy and Financial Innovation Research Center at Zhejiang University's International Business School, said that for many foreign companies China is a big market, a key part of their supply chains and a major source of innovation. "Any attempt to decouple from China is infeasible," Pan said.
Denis Simon, president of the Alliance of Global Talent Organizations, said decoupling is a "wrongheaded idea" and a big mistake. It would mean others are unable to benefit from China's achievements in solving problems that are of concern to people around the world, he said.
China is the world's largest market for new energy vehicles. The China Passenger Car Association forecast that China's NEV sales will reach 9 million units this year, up 35 percent from 2022.