Zimbabwe commits to deeper China ties
Share - WeChat Envoy: Relations with Beijing based on mutual respect, win-win cooperation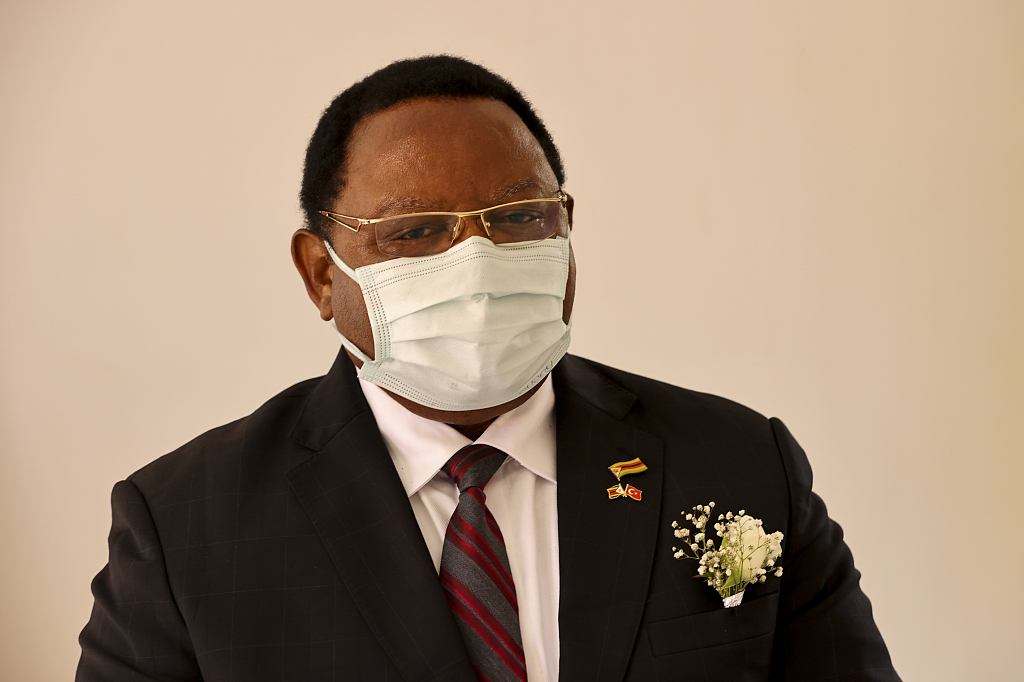 Zimbabwe's top diplomat underscored on Tuesday the African nation's commitment to scaling up cooperation with China and borrowing the Chinese experience, while lashing out at the United States for mixing up development issues "with whole aspects of human rights".
Frederick Shava, the minister of foreign affairs and international trade of Zimbabwe, said in an interview in Beijing that his country's diplomatic relations with China are now at "a very high level" and based on solidarity, mutual respect and win-win cooperation.
He dismissed theories that the Belt and Road Initiative has led to debt traps for African countries, insisting that his country welcomed the inflow of Chinese investment on a win-win basis.
Shava, who is on a weeklong visit to China starting on Saturday, held talks with Chinese State Councilor and Foreign Minister Qin Gang on Monday, a meeting that saw the two sides reaffirm the rock-solid traditional friendship.
"Zimbabwe's model of relationships with the People's Republic of China is based on mutual respect, solidarity, and a very brilliant past," he said.
He added that Zimbabwe seeks to learn from the Chinese experience over issues that China excels in, and Beijing has stood ready to share "on an equal footing".
Commenting on Washington's approach to building up its influence in Africa, he said: "They mix it up with the whole aspects of human rights. They think that we must be like them. We cannot be like them. We are not American, they are American.
"There is no horse-and-rider situation that we will tolerate in Zimbabwe," he added.
Trade between China and Zimbabwe grew by 29.1 percent year-on-year to $2.42 billion in 2022, and Shava is in Beijing to appeal for heightened trade and investment cooperation between the two nations.
Open for business
Speaking at a business forum on Tuesday, he said Zimbabwe is open for business.
"Let me assure you that Zimbabwe continues to openly engage with the international community, particularly with China, in its quest for mutually beneficial investment and trade partnerships," he told a roomful of business leaders.
China continues to be Zimbabwe's top source of foreign direct investment, he said, adding that China has invested about $2.7 billion in Zimbabwe over the past four years and his country has issued close to 400 investment licenses to Chinese companies.
"This has contributed significantly to Zimbabwe's economic growth through employment creation, infrastructure development and modernization of the mining, manufacturing and agriculture sectors," he said.
Shava also appealed to private sectors from both nations to forge closer partnerships, especially in facilitating the imports of more new pieces of machinery to Zimbabwe and the development of the manufacturing and tourism sectors.
During the interview, he also lauded the expertise and resources of Chinese companies in developing some of the largest infrastructure projects in Zimbabwe.
Chinese companies are now working with their Zimbabwean counterparts on the expansion project of the Robert Gabriel Mugabe International Airport and another airport in Victoria Falls — projects that are expected to drastically increase the number of international flights the country can receive and boost the tourism sector.
Another landmark project built with Chinese assistance, the Parliament of Zimbabwe, is also ready for opening. "It is an iconic majestic building," Shava said.
The senior diplomat also lauded the significance of China's modernization and its positive implications for the world.
"I think China is growing in leaps and bounds in terms of modernizing itself and in terms of improving its own quality of products.
"Just looking at China and looking at the infrastructure that it has built. … This is a very positive influence," he said.