Scania wants bigger China footprint: CEO
Share - WeChat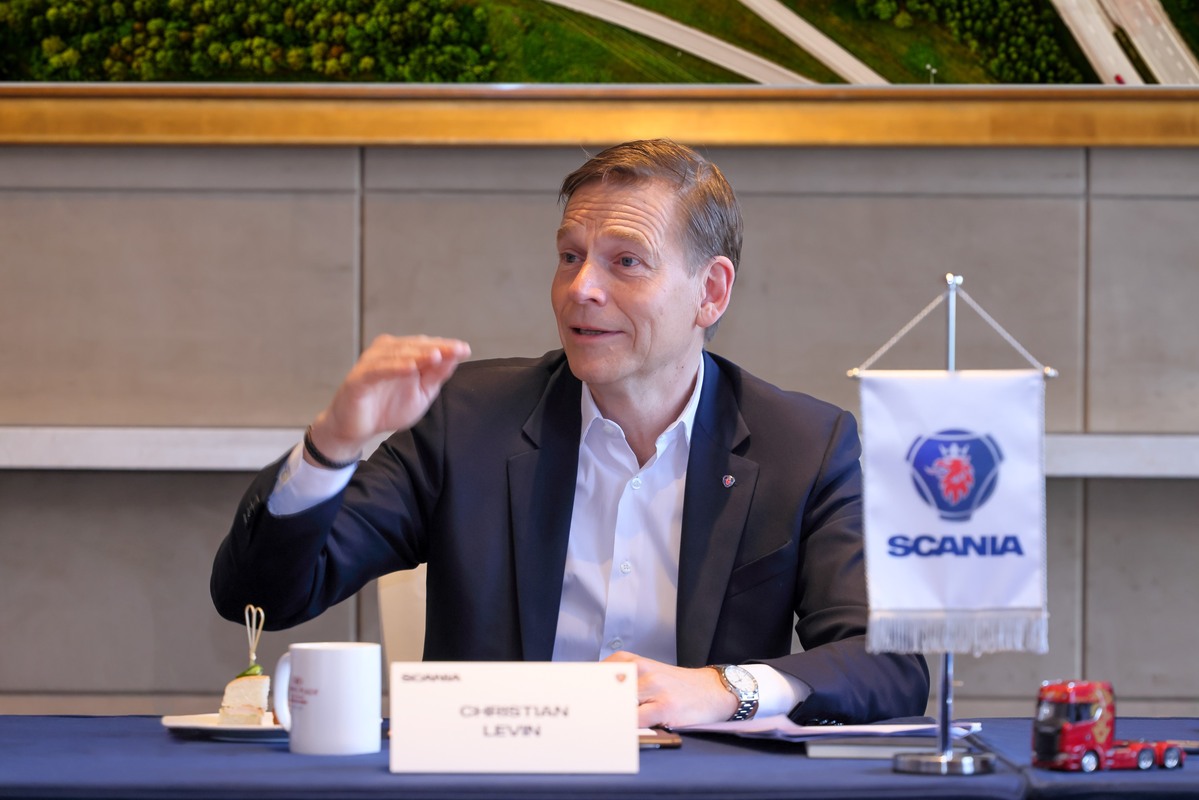 Scania wants to be more present in the biggest market for commercial vehicles in the world, and the company is convinced the Chinese market will be bigger than Europe and North America combined, said Christian Levin, president and CEO of Swedish commercial vehicle maker Scania, during an interview in Beijing on Friday.
"It's fantastic to be back in China," he said, adding he is impressed with the speed at which China is developing, in particular in the transportation and logistics sector.
As a leading heavy-duty truck and bus maker worldwide, Scania has expanded its footprint in China by beginning construction of its new global production base here in June 2022.
Located in Rugao, Jiangsu province, the new factory will be Scania's third global production base.
"Our next steps are now finalizing the construction of the Rugao plant, bringing in the parts of the modular system that are needed in order to be competitive in the Chinese market," Levin said. "Now we are aiming for a capacity of 50,000 heavy commercial vehicles."
Besides serving customers in the world's second-largest economy, Scania also intends to use this establishment for export and serve Southeast Asia, North Asia, and hopefully Oceania, he said.
"We want to be part of the fast development of technology in China. And therefore we are also bringing R&D capacity," he said, adding the company will have a team of people working both in Shanghai and Rugao to hook into the country's digital ecosystem.
Scania also wants to make transport safer and more sustainable in China, and one way of doing that is to make sure the Rugao plant is a zero-emission establishment, he said.
To achieve this goal, the company is bringing in its Super driveline, the most fuel-efficient in the world of heavy commercial vehicles which boasts a completely new engine, gearbox, rear axle, aftertreatment and software platform, he said.