Oppo unveils new generation of smartphone
Share - WeChat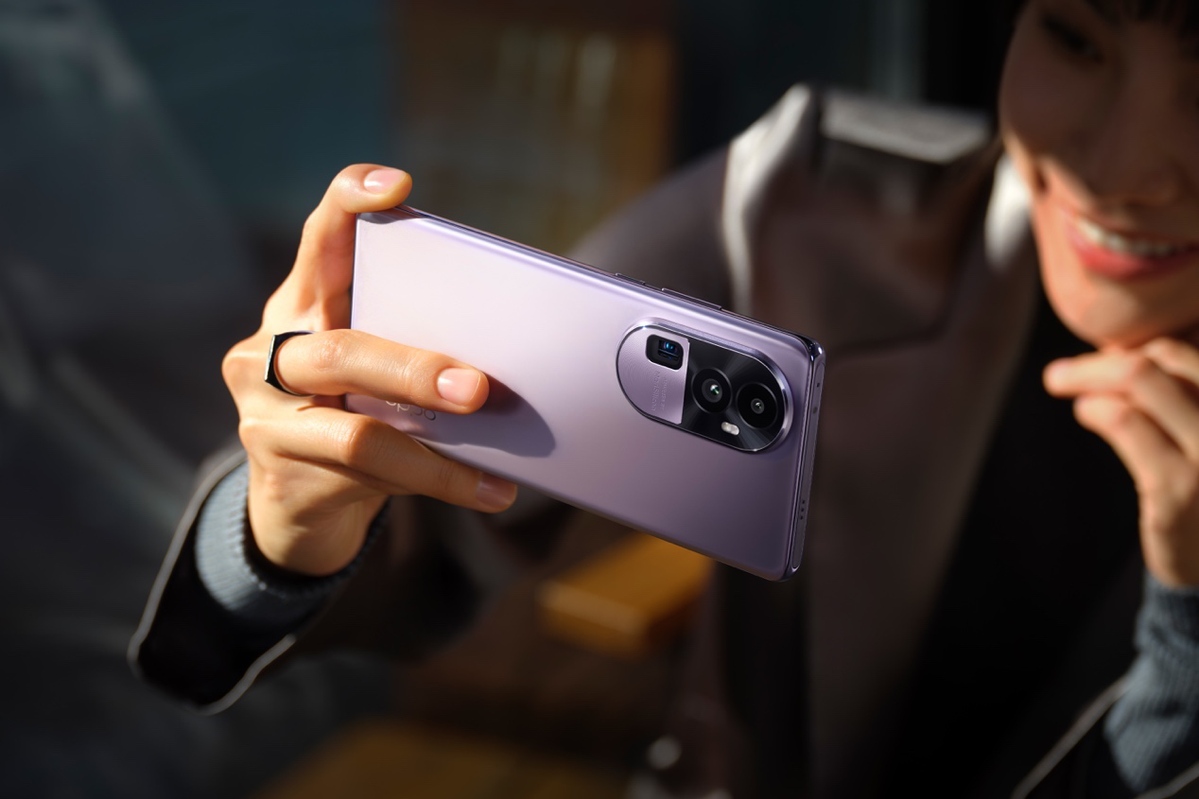 Chinese smartphone maker Oppo unveiled its latest model Reno 10 series on Wednesday, after the company grabbed the top position in the Chinese smartphone market in the first quarter of this year.
Pricing for the smartphone starts at 2,499 yuan ($357), the new Reno 10 models have optimized portrait photography, super-fast charging and a lightweight design. They are the latest push by Oppo to expand its presence in the Chinese smartphone market despite the industry's continued decline in shipments.
Liu Bo, president of Oppo China, said it's the 10th generation of the Reno product line targeting mainstream consumers, with more than 80 million users globally.
China's smartphone market sales decreased 11.8 percent year-on-year to 65.4 million units in the first quarter, according to the market research company International Data Corp.
OPPO took the top position with a 19.6 percent market share, followed by Apple, Vivo, Honor and Xiaomi, IDC added.
Prior to this product release, Oppo announced that it would shut down its chip division, which employs 3,000 employees. Analysts cited challenges, including sluggish market demand, huge investment and pandemic-related difficulties, for the decision.
Despite the chip decision, Oppo is still beefing up push to hone its research and development prowess, and accelerate its transformation from a smartphone vendor to a tech company amid intensified global competition.
The company said it has applied for 90,000 patents around the world, with 46,000 of them authorized as of March 31. Oppo has ranked among the top three Chinese companies in terms of invention patent authorizations for four consecutive years.
With the expansion of its overseas business, Oppo has applied for patents in over 40 countries and regions worldwide. For instance, the company remained the second most active Chinese patent applicant in Europe last year, according to the Munich-based European Patent Office.