UK inflation falls but high food prices persist
Share - WeChat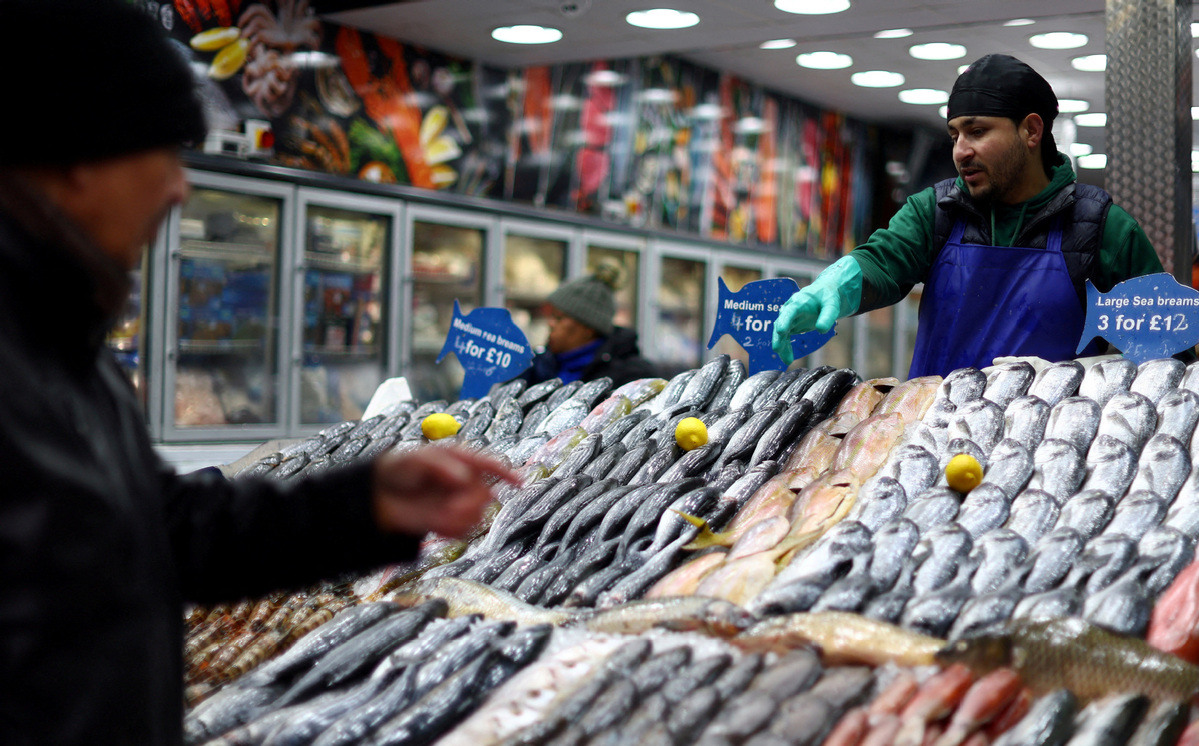 Inflation in the United Kingdom fell to 8.7 percent in April, its sharpest decline since the cost of living crisis began, but food prices continue to rise, according to official figures.
The latest data from the Office for National Statistics shows price growth dipping out of double-digit figures for the first time since last summer, down from 10.1 percent in March.
City economists had forecast a bigger decline in April to 8.2 percent, moving further away from October's 41-year high of 11.1 percent, reported Reuters news agency.
Analysts had expected the Consumer Prices Index to drop further, as it no longer included the surge in energy prices that immediately followed the start of the Russia-Ukraine conflict.
ONS chief economist Grant Fitzner said: "The rate of inflation fell notably as the large energy price rises seen last year were not repeated this April.
"However, prices in general remain substantially higher than they were this time last year, with annual food price inflation near historic highs."
The ONS said the inflation rate was offset partially by "upward effects" coming from recreation and culture, alcoholic beverages and tobacco, communication, and transport.
Though UK food price inflation fell marginally from March to April, food prices rose 19.1 percent year on year, near record highs. Olive oil, eggs, and sauces and spices saw the biggest price increases.
A closely watched measure of core price rises, which excludes food and energy costs, surged to a 31-year high of 6.8 percent, raising the chances of more interest rate hikes, Reuters said.
The latest figures leave the UK with the joint highest rate of inflation among Group of Seven advanced economies alongside Italy, noted the BBC.
Chancellor of the Exchequer Jeremy Hunt, the UK's finance minister, welcomed the sharp fall in the headline rate of inflation, but said food prices remained "worryingly" high.
"The IMF said yesterday we've acted decisively to tackle inflation but although it is positive that it is now in single digits, food prices are still rising too fast," he said. "We must stick resolutely to the plan to get inflation down."
The UK's inflation rate has remained high despite the economy avoiding a recession, leading the Bank of England to raise interest rates to 4.5 percent at its last meeting, earlier this month. Whether it will increase rates further in the coming month remains uncertain, reported The Times newspaper.
Paul Dales from Capital Economics predicted in a client note that inflation has persisted more than the Bank of England anticipated, indicating a possible 0.25 percent increase in interest rates by June, with a possibility of further increases in the following months.