Opening-up to drive long-term global prospects
Share - WeChat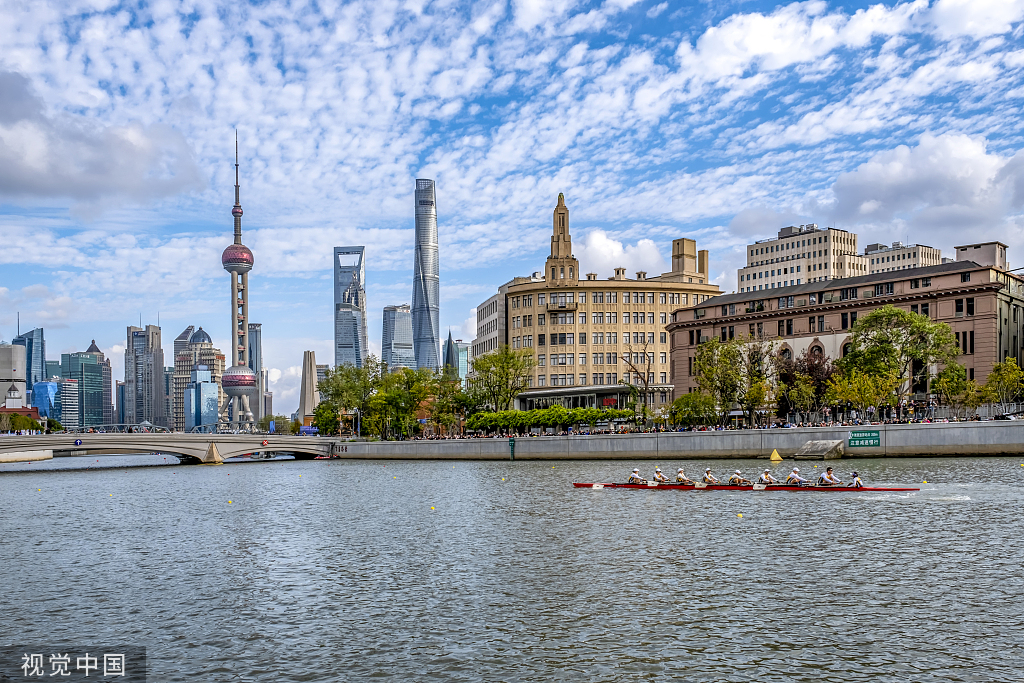 Trade summit reaches broad consensus on promoting recovery of world economy
China will open up further and boost international economic and trade exchanges, which will allow businesses from different countries to share development opportunities and benefit from win-win cooperation, officials and executives said on Wednesday at the Global Trade and Investment Promotion Summit in Beijing.
With the world facing multiple headwinds and challenges, China's expanding opening-up endeavors will facilitate global economic recovery and long-term growth, they said.
Vice-Premier He Lifeng said that China's average contribution to global economic growth exceeded 30 percent in recent years, which makes it a vital force to inject certainty and stability into global economic recovery and international trade and investment growth.
As multiple challenges dampen global economic recovery and growth, China is willing to share its huge market and development opportunities with the rest of the world, the vice-premier said, adding that the nation will remain committed to the basic State policy of opening-up, pursue mutually beneficial cooperation and promote the building of an open world economy.
China has been taking proactive steps toward greater institutional opening-up regarding rules, regulations, management and standards, and enterprises from all countries are welcome to expand their investment in China, he said.
The vice-premier called on governments to enhance communication on macroeconomic policies and better align development strategies. Major economies, especially developed countries, should step up efforts to steer clear of negative spillover effects from economic policy adjustments, he said.
Craig Allen, president of the US-China Business Council, said via video link that joint efforts should be made to ensure that both countries consent to a path on which competitive concerns don't outplay beneficial cooperation. Strong and balanced US-China commercial ties are in the interest of both nations, he said.
While the Chinese government is willing to offer foreign companies a level playing field and has welcomed foreign investment, US companies are prepared to support China's transition to a greener economy that is driven by domestic consumption and innovation, Allen said.
Dominic Barton, chairman of mining multinational Rio Tinto, said that China remains the driving force behind global economic growth, and a key part of China's contribution is its continued commitment to openness of the global economy, using a multilateral approach that gives everyone a voice and helps share the benefits of development on equal terms.
Major decoupling would be disastrous for the global economy, and most particularly for those economies that are less developed, Barton said. All countries should work together to raise development standards, improve sustainability and reduce wealth inequality to create a more stable and prosperous environment, he said.
Broad consensus has been reached at the summit, said Ren Hongbin, chairman of the China Council for the Promotion of International Trade, calling for business communities worldwide to boost confidence, unity and cooperation, improve the global economic governance system and strengthen the WTO-centered multilateral trading system.
Dedicated efforts will be made to promote the stability and recovery of the world economy, forge secure and stable global industrial and supply chains, and nurture new drivers for global growth, in order to make economic globalization more open, inclusive and balanced so that its benefits are shared by all, Ren said.
Innovation-driven development will be pushed forward, with a view to narrowing the digital divide, fostering a favorable business environment and shoring up the protection of intellectual property rights, he said.