At a glance of exhibition of ZGC Forum
Share - WeChat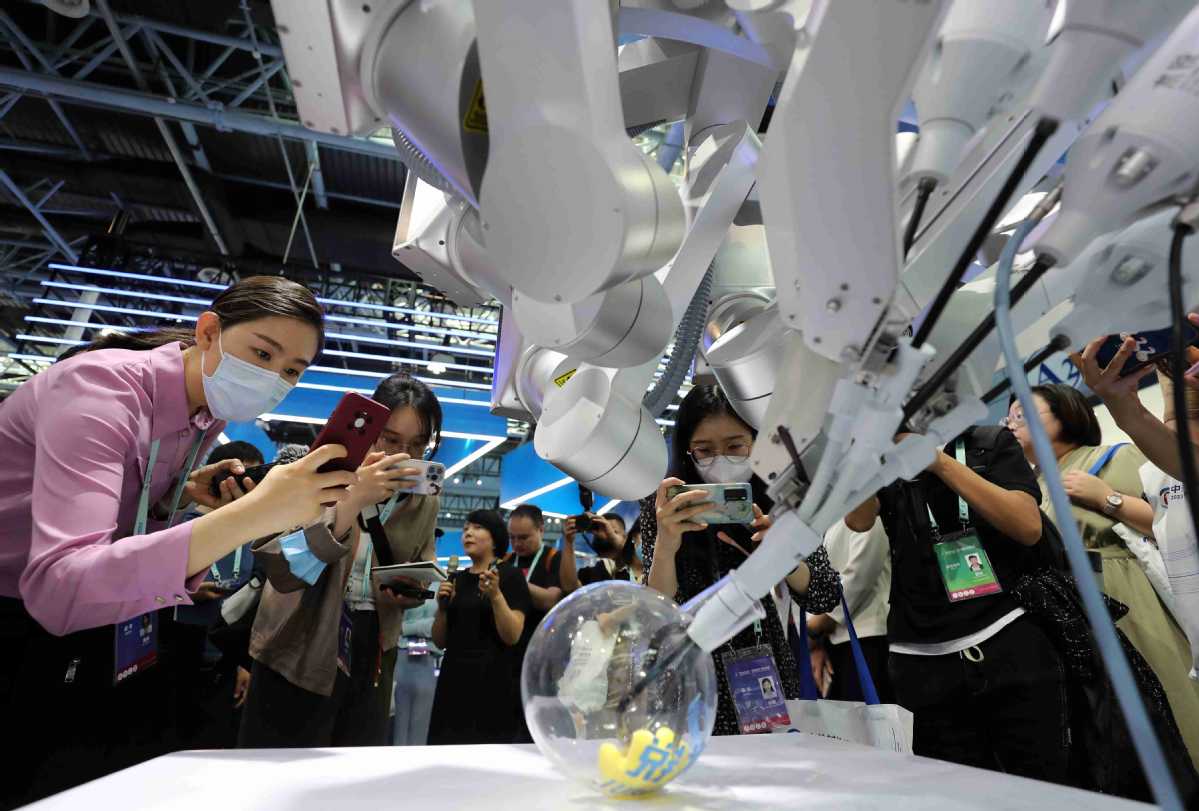 The exhibition of 2023 Zhongguancun Forum (ZGC Forum) will kick off on Friday, with the exhibition covering a total area of 27,000 square meters.
This year, six exhibition areas, including cutting-edge technologies and future industries, were set up to showcase the latest technological advances and major achievements in the fields of metacosemes, artificial intelligence, quantum information, brain science, and cell and gene therapy.
The 2023 Zhongguancun Forum (ZGC Forum) is slated to take place in Beijing from May 25 to 30, with events including achievement showcases and technology cooperation fairs, the forum's organizers said on Monday.
The forum is themed around "Open Cooperation for a Shared Future," and will host more than 150 events, including 55 parallel forums, attracting guests from more than 80 countries and regions, as well as nearly 200 foreign government departments, international organizations and institutions.
Let's take a preview at the tech exhibition.