Specialty agriculture boosts farmers' income
Share - WeChat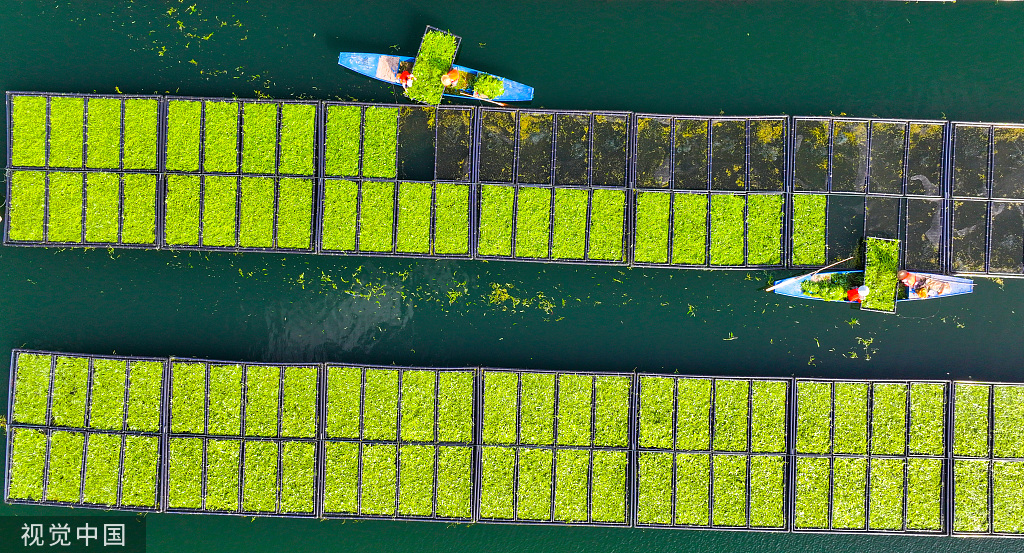 Specialty agriculture has helped farmers in China increase their income by cultivating unique, high-value crops and adopting sustainable farming practices.
In Hangzhou, Zhejiang province, farmers replant water spinach to improve the water quality in Qiandao Lake. Zunyi, Guizhou province, completed chili transplanting on 1.97 million mu (131,333.33 hectare) with the advantages of the chili industry for poverty alleviation and rural revitalization.
In Suining county, located in Xuzhou, Jiangsu province, a large orchard attracts tourists for grape and peach picking. Local agricultural restructuring focuses on market demand, developing distinctive industries by cultivating fruit and vegetable based on its advantages.
Xinyu in Jiangxi province has established standardized medicinal herb planting bases, driving high-quality development and increasing farmers' income.