China connects deep-sea wind power to Hainan oil field grid
Share - WeChat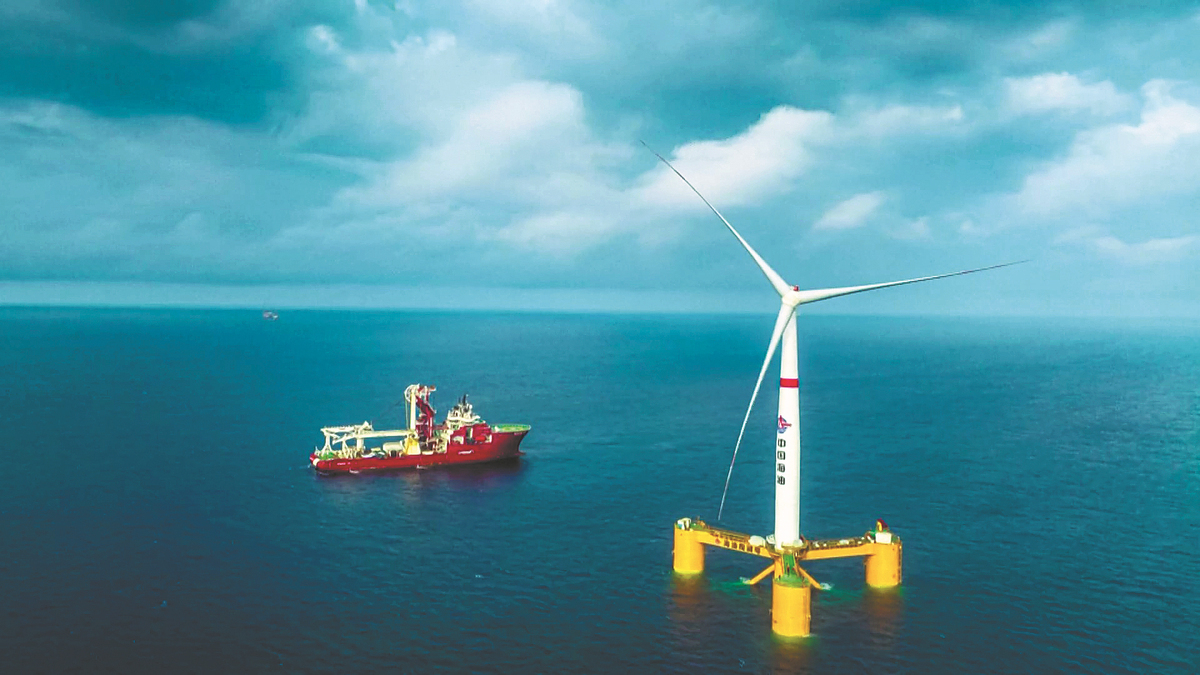 China's first deep-sea floating wind power platform "CNOOC Guanlan" successfully connected to the grid in Wenchang oil field in Hainan province, marking a new milestonein providing green power for use in the offshore oil production, said its operator China National Offshore Oil Corp on Saturday.
Installed in an offshore oil field located 136 kilometers from Wenchang, Hainan province, CNOOC Guanlan, literally "watching waves", has an installed capacity of 7.25 megawatts. With a total height exceeding 200 meters and a draft weight of 11,000 metric tons, it is anchored in the deep ocean at a depth of 120 meters using nine anchor chains.
The green electricity generated by the platform is connected to the grid in Wenchang oil field through a 5-kilometer long dynamic submarine cable. After being put into operation, it will generate an annual average of 22 million kilowatt-hours of electricity, all of which will be used for the oil field's power consumption. It will save nearly 10 million cubic meters of natural gas and reduce carbon dioxide emissions by 22,000 tons per year.