High-quality development takes center stage in Jiangsu
Share - WeChat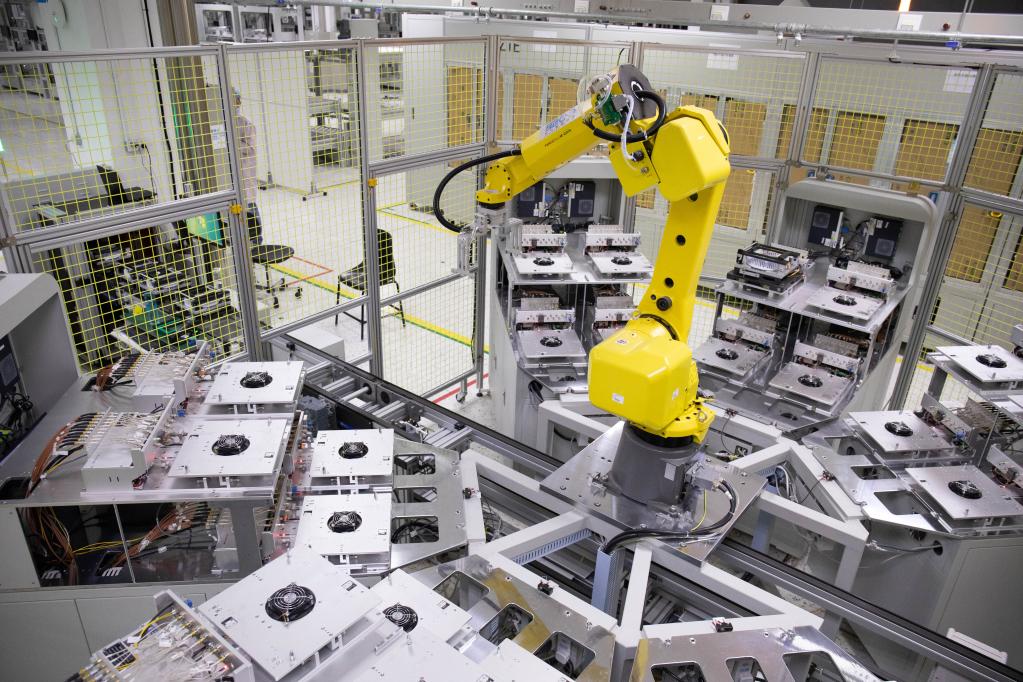 High-quality development takes center stage at multiple factories in Jiangsu province. One such example is at ZTE's Nanjing factory, where its 5G connected smart factory showcases the tangible reality of intelligent transformation and digitalization.
Meanwhile, the focus of shipbuilding and maritime engineering industry in Nantong is creating a world-class manufacturing cluster. The city has achieved significant milestones in shipbuilding, with a total completion of 2.86 million deadweight tons in 2022, representing a 4.4 percent year-on-year increase.
Furthermore, the coastal region of Rudong county in Jiangsu is making remarkable strides in the offshore wind power industry. Leveraging their abundant offshore wind resources, the region has become a pioneer in wind power projects.