Quotes from tech biz leaders at 7th WIC
Share - WeChat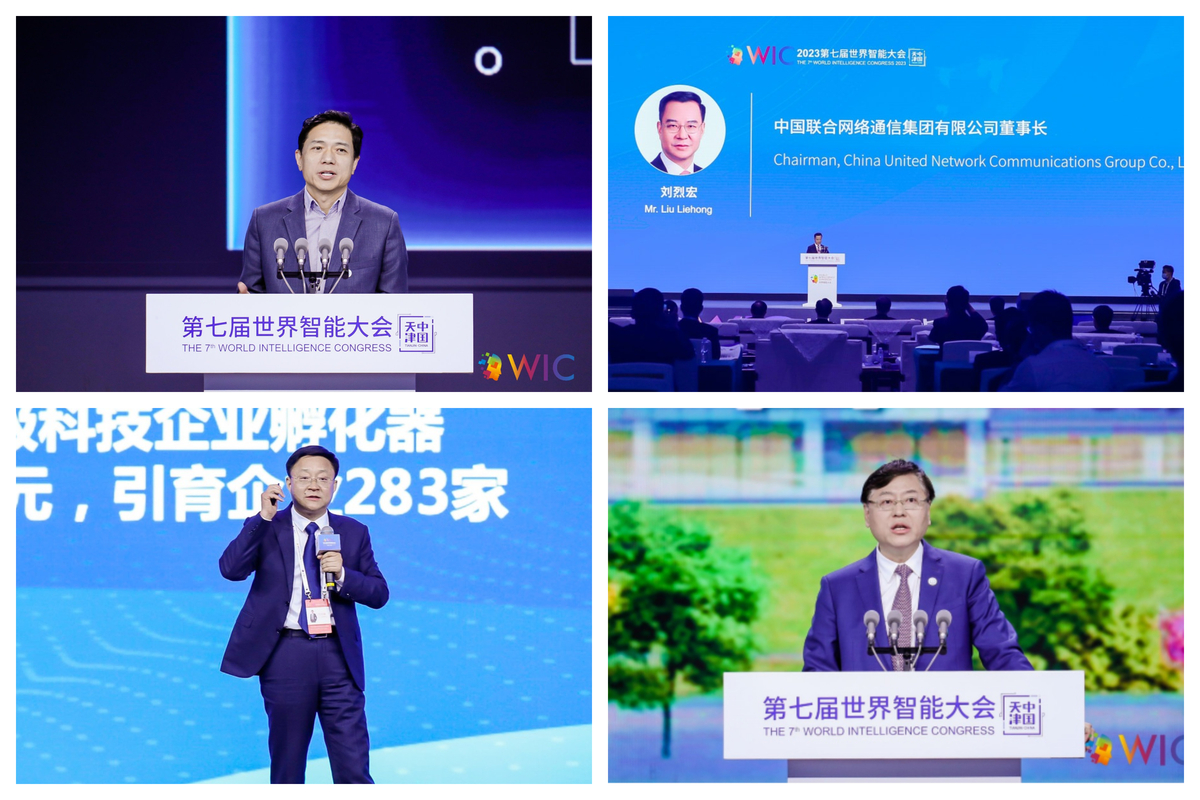 Business leaders, experts and government officials engage in an in-depth discussion on generative AI, large language models and the integration of 5G with the industrial internet at the summit on Innovation and Development of the 7th World Intelligence Congress.
The event, which opened in Tianjin on May 18, also showcases intelligent technology exhibition spanning 120,000 square meters with 10 themed exhibition areas.
China has secured the top position globally in terms of AI patent applications and holds leading advantages in computer vision, natural language processing, and speech recognition as of 2022, said Wang Zhigang, minister of science and technology, at the opening ceremony.
The core AI industry in China has exceeded 500 billion yuan ($71.46 billion) in scale, with over 42 million representative enterprises, accounting for about 16 percent of the global market, he added.
Business leaders from technology companies, including Baidu, Lenovo, iFlytek and 360 Security Group, delivered speeches in the AI field. Let's have a look on what they said at the summit.