Regional AI hub plan in works to spur socioeconomic development
Share - WeChat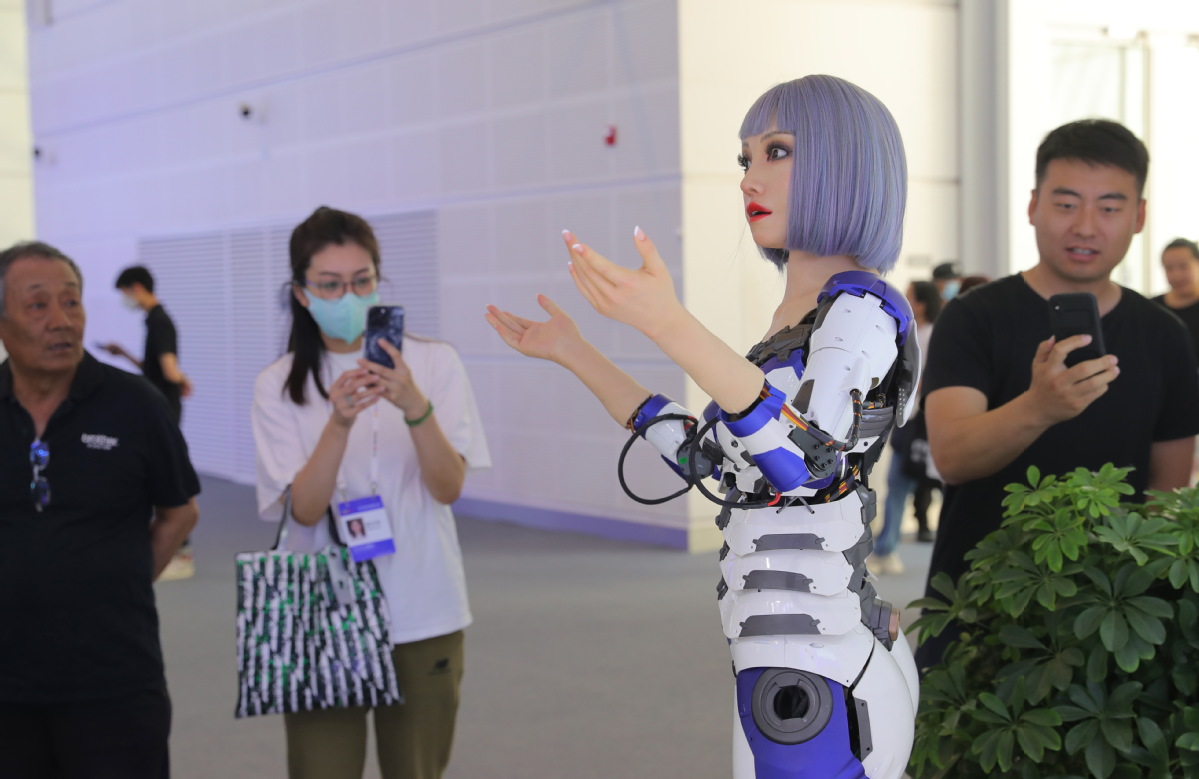 China will intensify efforts to develop artificial intelligence, both in theoretical research and cutting-edge technologies, to build a batch of regional AI industrial hubs for economic and social development, officials said on Thursday.
"China considers AI an important means of enhancing productivity, upgrading industries and improving people's well-being. The country has launched AI development plans and supported the establishment of 18 national new-generation AI innovation and development pilot areas and 32 innovation platforms across the country," said Wang Zhigang, minister of science and technology.
The nation has also actively addressed risks and challenges — such as the ethical governance of AI — that the new technology could bring about, Wang said at the opening ceremony of the World Intelligence Congress in Tianjin.
Wang also called for deeper cooperation among global scientists, entrepreneurs and engineers in AI technological innovation, application, and ethical governance, to promote the sustainable development of AI worldwide.
According to the Ministry of Science and Technology, the rapid development of AI in China has produced significant results. As of 2022, China had the world's largest number of AI patent applications, the highest number of published academic papers and citations. The country is among leaders in the field of computer vision, natural language processing, and speech recognition globally. The size of core sectors in the AI industry exceeded 500 billion yuan ($71 billion), with more than 4,200 representative companies accounting for approximately 16 percent of the world's total.
Minister of Education Huai Jinpeng said efforts have been stepped up to actively promote the integration of AI in education by establishing a national smart education public service platform that includes more than 7,100 lessons on job training and about 27,000 lessons on higher education. As of date, the platform had over 25.1 billion views from more than 200 countries and regions.
Chen Min'er, Party secretary of Tianjin Municipality, said more efforts will be made to promote AI use in city governance to facilitate the construction of smart cities.
"We will promote the high-quality development of AI, strengthen the research and development of core technologies such as brain-inspired intelligence and brain-computer interface, promote the deep integration of AI with industries, and facilitate the transformation and upgrade of traditional industries, foster new industries and vigorously develop new energy and intelligent connected vehicles," Chen said.
Tianjin will also use AI to facilitate high-quality reform and opening-up, and utilize new-generation information technologies, such as big data and AI, to promote reforms in finance, taxation and technology sectors to create a first-class business environment that is market-oriented, legalized and internationalized, Chen added.
During the opening ceremony, Zhou Hongyi, the founder of cyber-security company 360 Security Group, demonstrated how technology can be harnessed to improve city management by launching two new AI products that are able to answer questions relevant to Tianjin's economic and social development and form a picture of future district layout.