Cen's shipyard impresses media members in Zhoushan
Share - WeChat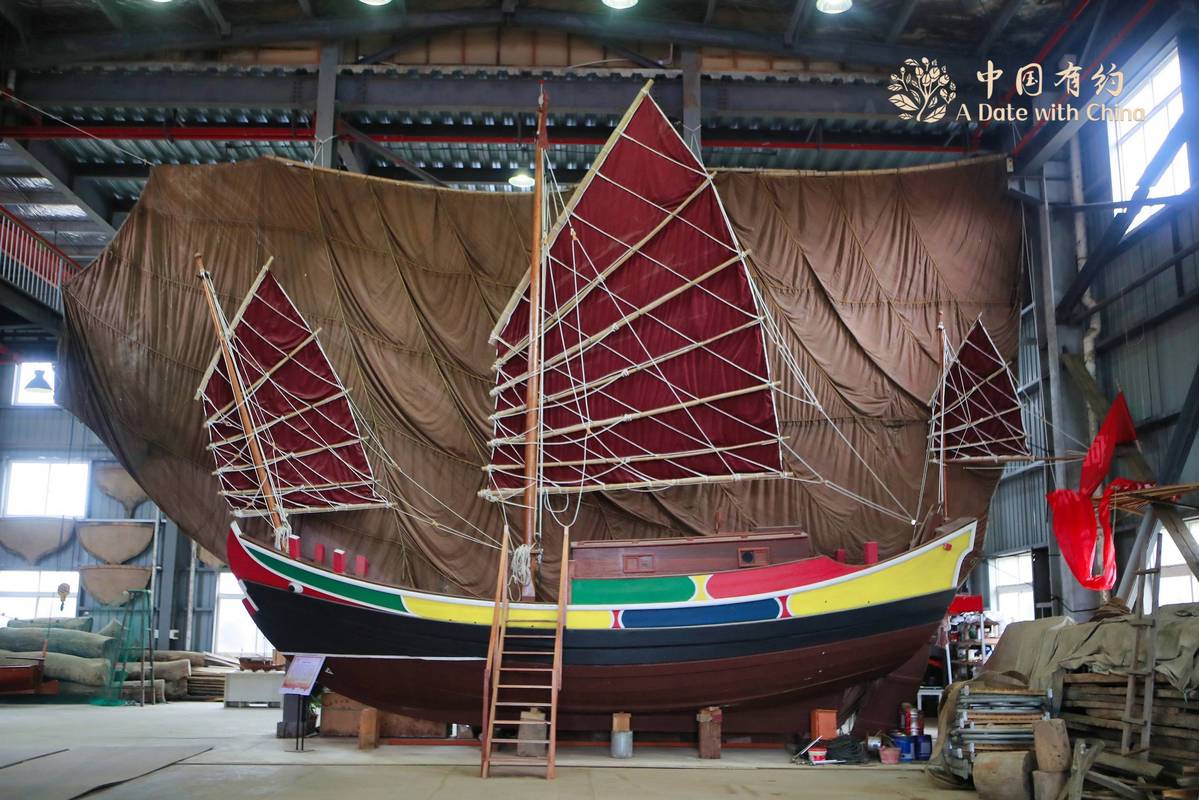 "A Date with China" international media tour visited a museum on Cen's Shipyard in Zhoushan, East China's Zhejiang province on Wednesday.
Cen Guohe, the inheritor of techniques used to build traditional wooden boats, is determined to keep this heritage alive. The techniques were listed as a national intangible cultural heritage in 2008.
Salihi Narges, an Afghan student now studying at Zhejiang Ocean University, visited the museum with "A Date with China". She thought the shipyard was excellent because "they have been in the boat-making business for four generations".
"I want to learn more about Chinese culture and its remarkable tradition of passing down knowledge through generations," she added.