High hopes voiced for China-Central Asia Summit
Share - WeChat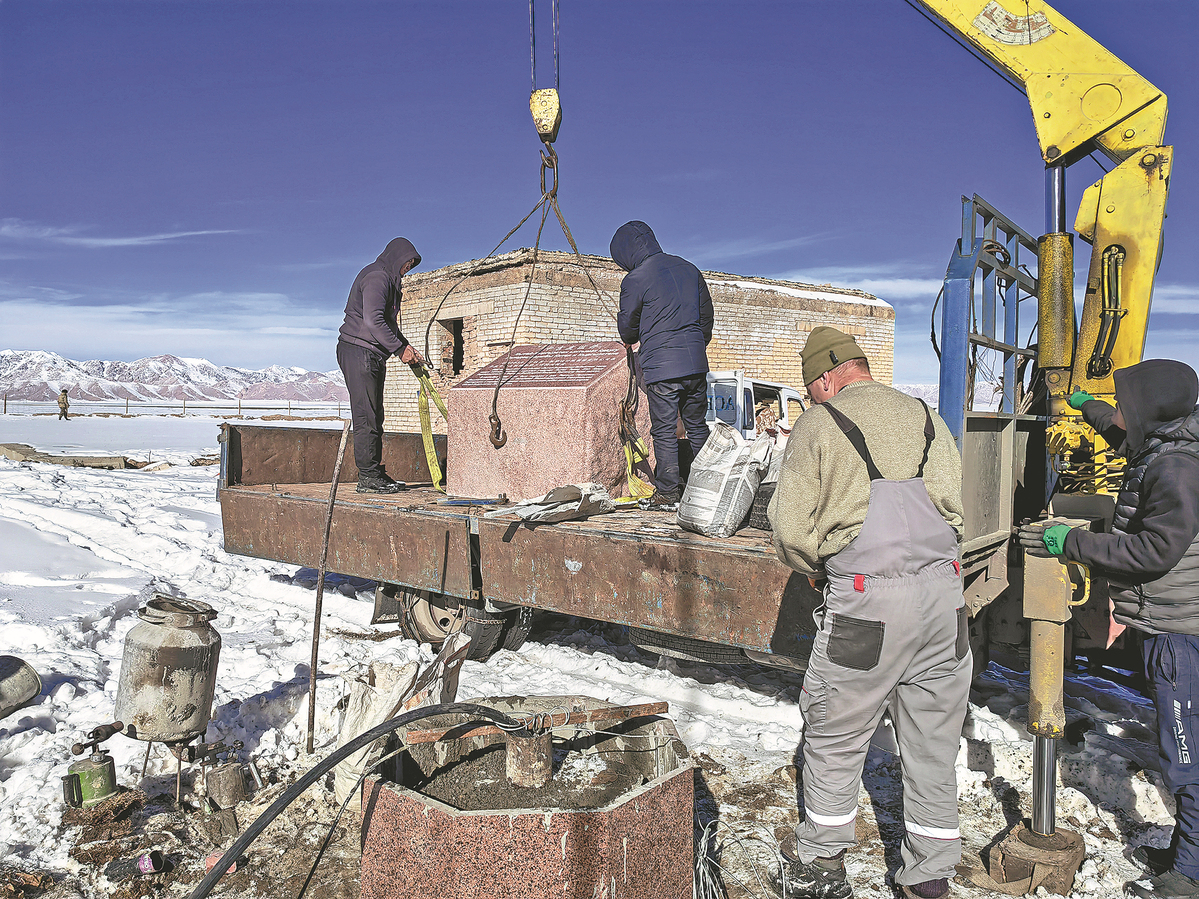 Rising optimism
The summit between China and the Central Asian countries has also bolstered confidence among businesses to further explore market potential.
Wang Wentao, China's minister of commerce, said at a meeting with the ministers of economy and trade from the five countries last month that China's direct investment in Central Asia reached $15 billion by the end of last year.
"We have jointly implemented a number of cooperation projects on oil, gas and mining, processing and manufacturing, and connectivity and digital technology, which have brought tangible benefits to the people of these countries," he said.
Nafis Samatova, a document manager for a wind power project being built by China Energy INTL Group CAS CO in Uzbekistan, said he is glad he joined the project, "as it provides a valuable opportunity for sharing experience and knowledge".
"The project is crucial for my country's development, because it promotes renewable energy sources and reduces dependence on fossil fuels. Moreover, it provides job opportunities for local people and contributes to the economic growth of the region, creating around 500 positions during the construction phase," he said.
Benedikt Sobotka, chief executive of Eurasian Resources Group, in which the Kazakh government holds a 40 percent stake, said he expects the China-Central Asia Summit to enhance joint projects between all parties, "with the aim of extracting further synergies and increasing regional prosperity".
"It is a real milestone in the history of the development of relations between China and Central Asian countries," he said.
Sobotka added that his company has strong ties with Chinese stakeholders, with a significant portfolio of joint ventures, and China is also a highly important strategic market and key sales destination for the group, accounting for more than one-third of its total sales volume.
The BRI enables greater access to markets across Central and East Asia, allows for increased trade volumes, and more effectively connects Central Asian countries with global markets, further enhancing trade and prosperity, he said.
Liu, from Xi'an Aiju Grain and Oil Industrial Group, said the company is looking to further diversify its product categories in trade with Central Asia.
He said the group's agricultural cooperation project, which facilitated imports of high-quality produce from Central Asia, also helped China strengthen its food security and diversify its sources of agricultural imports.
"The upgrading of ties between China and Central Asia has paved the way for our transformation from a domestic company to a global food processor and trader," he said.
"We will definitely try to seize this opportunity, improve our capacity in conducting trade, and build up our presence in Central Asia."