Danfoss to further tap green biz opportunities in China
Share - WeChat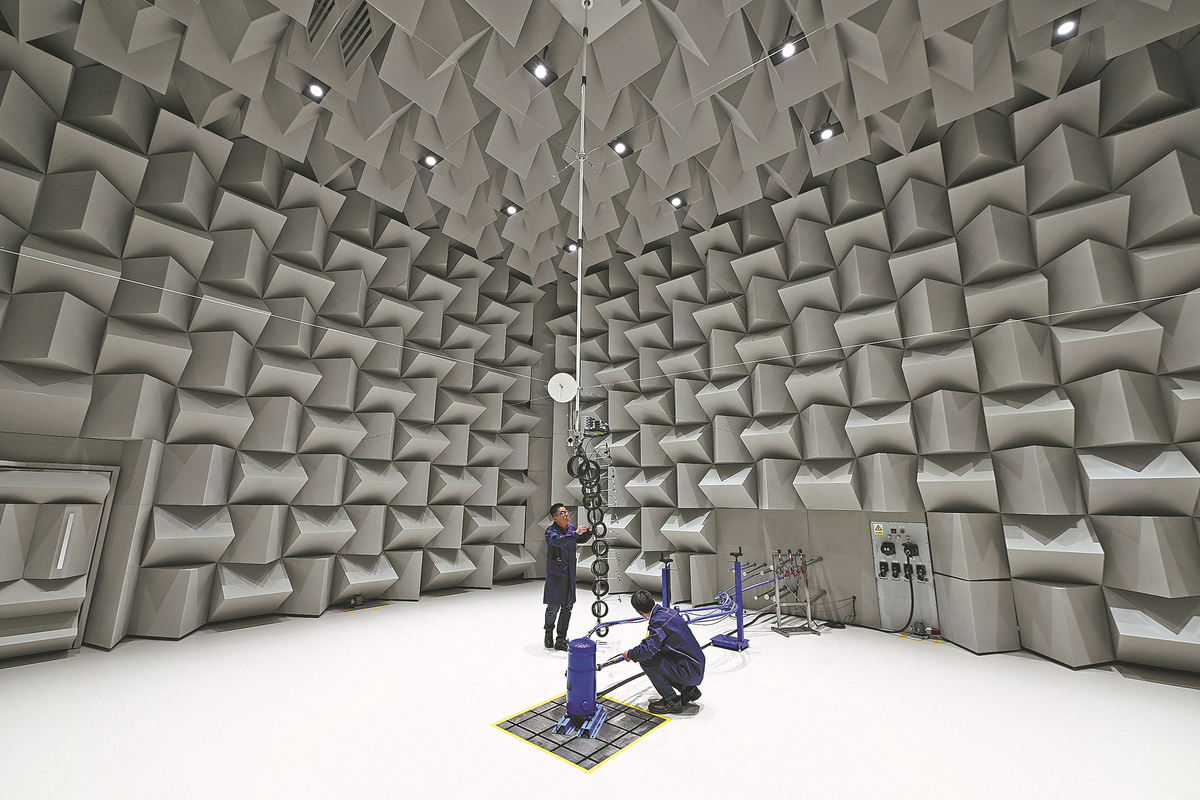 Nanjing factory to sharpen Danish tech firm's edge in e-mobility and energy
Danish technology and engineering conglomerate Danfoss Group's high-end electronic components plant in Nanjing, Jiangsu province will commence production in the second half, after the opening of its global green refrigerants compressors laboratory in Tianjin last week, the company's top executive said.
With a total investment of 100 million euros ($108.8 million), the Nordborg, Denmark-headquartered group's new Nanjing factory will manufacture IGBT (insulated-gate bipolar transistor power) modules, which are power semiconductor die products. Danfoss said the move will strongly support its businesses in e-mobility, energy and industrial applications in China.
The growth opportunities come from many Chinese companies' moves to pursue sustainable growth, the government's foreign trade and consumption stimulus packages and the rapid pace of industrial upgrading, said Kim Fausing, president and CEO of Danfoss Group.
An IGBT power module functions as a switch and can be used to turn electrical power on and off extremely fast and with high energy efficiency, providing low electrical losses.
Covering an area of 7,000 square meters with a total investment of 140 million yuan ($20.1 million), Fausing said its new green refrigerants compressors laboratory in Tianjin is designed to focus on the research and testing of commercial compressors, especially variable frequency technology and the company's relevant application in heat pumps, as well as alternative green refrigerant solutions.
"The technologies and solutions tested and proved in the laboratory will be widely used in air conditioning, heat pumps, data centers, cold chains and energy storage," he said. "This is expected to play a significant role in the global green transition, especially in reducing carbon dioxide emissions and mitigating the effects of climate change."
"We maintain a positive outlook for China's economy as well as our businesses in the country this year," said Fausing, adding that the company's business is in strong alignment with China's green agenda, which is fueling the optimistic view of its performance in the country.
For example, China's State-owned enterprises have been accelerating the construction of new energy projects since the start of the year, from photovoltaic power stations to offshore wind farms. Many of them have been forming partnerships with global companies in these fields to enhance their business strength, according to information released by the State-owned Assets Supervision and Administration Commission of the State Council.
Fausing said Danfoss' business in China has experienced rapid growth in recent years. Its sales in China reached around 4 billion yuan in 2015, while in 2022, the number has more than doubled to around 10 billion yuan. One of the main drivers of its continued and robust growth is the strong momentum in green investment unleashed by China's pledge to reach its dual-carbon goals.
Echoing that sentiment, Ding Rijia, a professor specializing in energy at China University of Mining and Technology in Beijing, said China's plans to peak carbon dioxide emissions by 2030 and achieve carbon neutrality by 2060 will encourage more multinational corporations to deploy their latest products and solutions in the country, especially in the areas of manufacturing, aviation, chemicals, transportation and power generation.
Pushed by these factors, as well as an improved business environment and a series of promotional activities, foreign direct investment on the Chinese mainland, in terms of actual use, rose 4.9 percent year-on-year to 408.45 billion yuan in the first quarter of 2023.Specifically, FDI in high-tech manufacturing increased 18 percent from the same period a year ago, data from the Ministry of Commerce showed.
Eager to secure more market share in China, Danfoss signed an agreement with the local government in Haiyan, Zhejiang province last week to officially launch the construction of Danfoss' second industrial campus in the city.
This project will be constructed by the local government, which Danfoss will rent and invest in the equipment with its own funds.
Supported by more than 42,000 employees globally, the family-owned Danish company has made continued investments in such areas as green technology, digital solutions and electrification in recent years. Its investments in innovation surged 39 percent on a yearly basis to 457 million euros in 2022, corresponding to 4.5 percent of its sales revenue.
With 11 manufacturing bases in municipalities and provinces, such as Tianjin, Zhejiang and Liaoning, Danfoss currently has more than 5,500 employees in China.