Tributes pour in for renowned, prolific filmmaker
Share - WeChat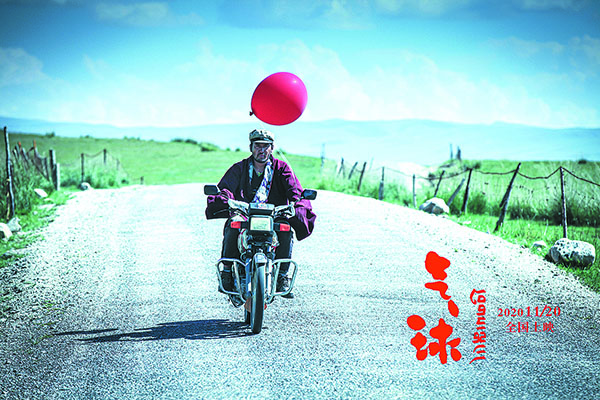 In a statement released by the China Academy of Art on Tuesday, it was noted that Pema Tseden, who had worked in the film industry for around 20 years, was entering his most fertile period of creativity, being capable of producing a movie almost every year and writing a novel every few months.
It also revealed that Pema Tseden's early fascination with cinema was more about "listening" than "watching". As a youngster, while helping his family herd cattle, Pema Tseden enjoyed his time on the grasslands and would often lie down and listen to dramas on a radio.
"On the vast grassland, the sound was constantly absorbed and swallowed by the earth. The director once said that sound is ephemeral, so one must concentrate on every moment. Conceiving the images behind the sound — that was his initial method of 'creating' a film," the statement says.
"The weighty aura that Pema Tseden had left a deep impression on everyone who met him. He was like someone who stood at the center of the storm, but could still calm the restless outer world. His patience and humility gave him depth of character," says Zhou Jiali, a scriptwriter and an associate professor at the academy.
"These qualities are reflected in his body of work. He never rushed to embellish or show off. He was extremely restrained and straightforward," she adds.
In addition to his own works, Pema Tseden also supported a group of talented young creators, helping them pursue their filmmaking dreams.
The 25th Shanghai International Film Festival, which will begin on June 9, released a memorial article expressing deep sadness, and also announced its plan to screen some of Pema Tseden's most representative works in its "tribute to masters" section, as a way of honoring his contributions to the art of filmmaking.
Most Popular