Ancient Silk Road, sprawling Northwest inspires painter
Share - WeChat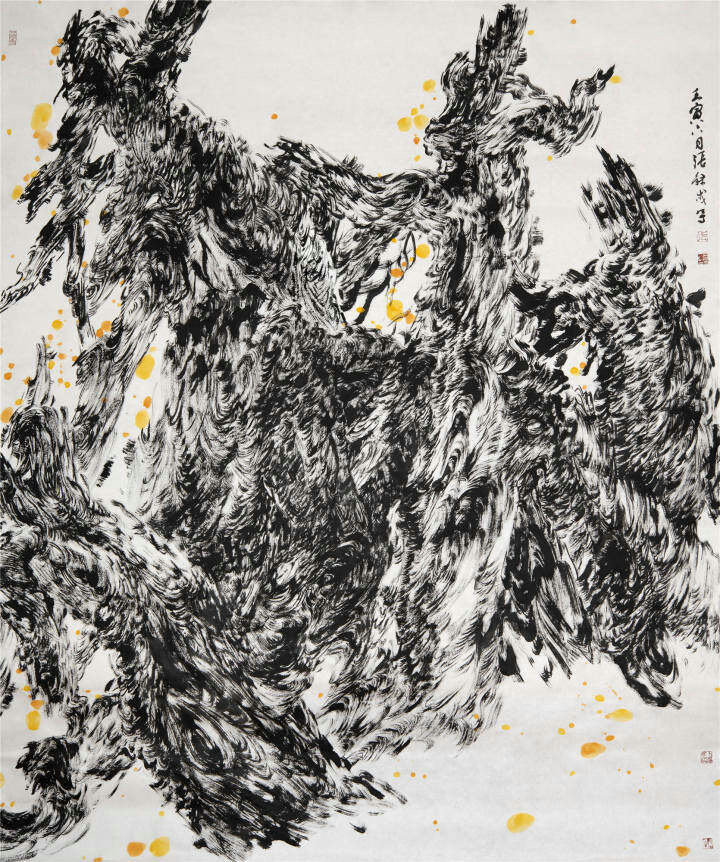 Zhang Lucheng was raised, lived and worked in the Northwest where he was nurtured by the landscapes of extensiveness and the atmosphere of historic accumulations. This emotional attachment has made him focus his work on depicting the region, especially those scenes along the ancient Silk Road.
Over four decades he has adopted the xieyi ("drawing the spirit") style of Chinese painting to portray animals, such as the camel, horse and cattle, and the populus trees commonly seen in the area.
His just-concluded exhibition at the National Museum of China investigates his formation of style to present the weight of history, the exchanges of cultures and the tenacity of the lives on desert and Gobi.