Tale of prescience takes root
Share - WeChat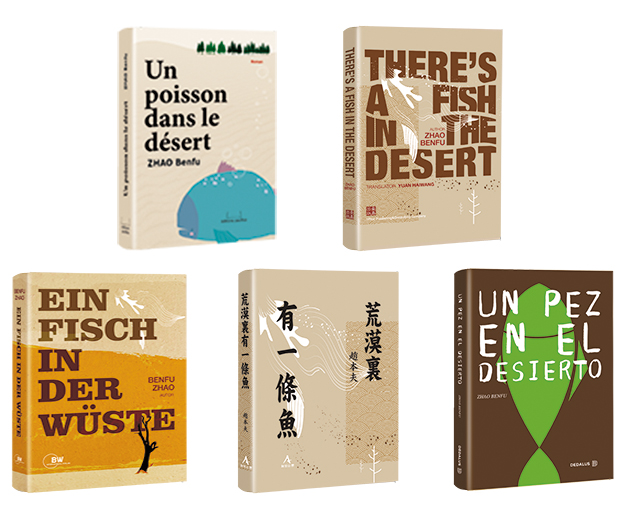 It seems like a contradiction at first, a glaring anomaly. But There is a Fish in the Desert has a style resembling ancient myth and allegory, providing a unique insight with vivid imagination, says Ka Bun, from Hong Kong company Alishan-Cloud E-commerce Co, publisher of the upcoming traditional Chinese version of the novel.
He was addressing a seminar on the overseas publication of the work, held in Nanjing, capital of East China's Jiangsu province, on April 26.
The seminar was co-hosted by the International Literary Exchange Center of the Chinese Writers Association, the Belt and Road Academy of the Beijing Language and Culture University, the Jiangsu Writers Association and the Tianjin Publishing and Media Group.
Published in June 2020, There is a Fish in the Desert, set against the backdrop of constant upheaval between the mid-19th and the mid-20th centuries, tells the story of how, after a century of effort, people in a desert village managed to turn the area into an oasis.
It digs deep into the folk customs rooted in an agrarian society and the virile, imposing cultural features of the Central Plains region.
Most Popular