Italian photographer's 'eye-level' view of China
Share - WeChat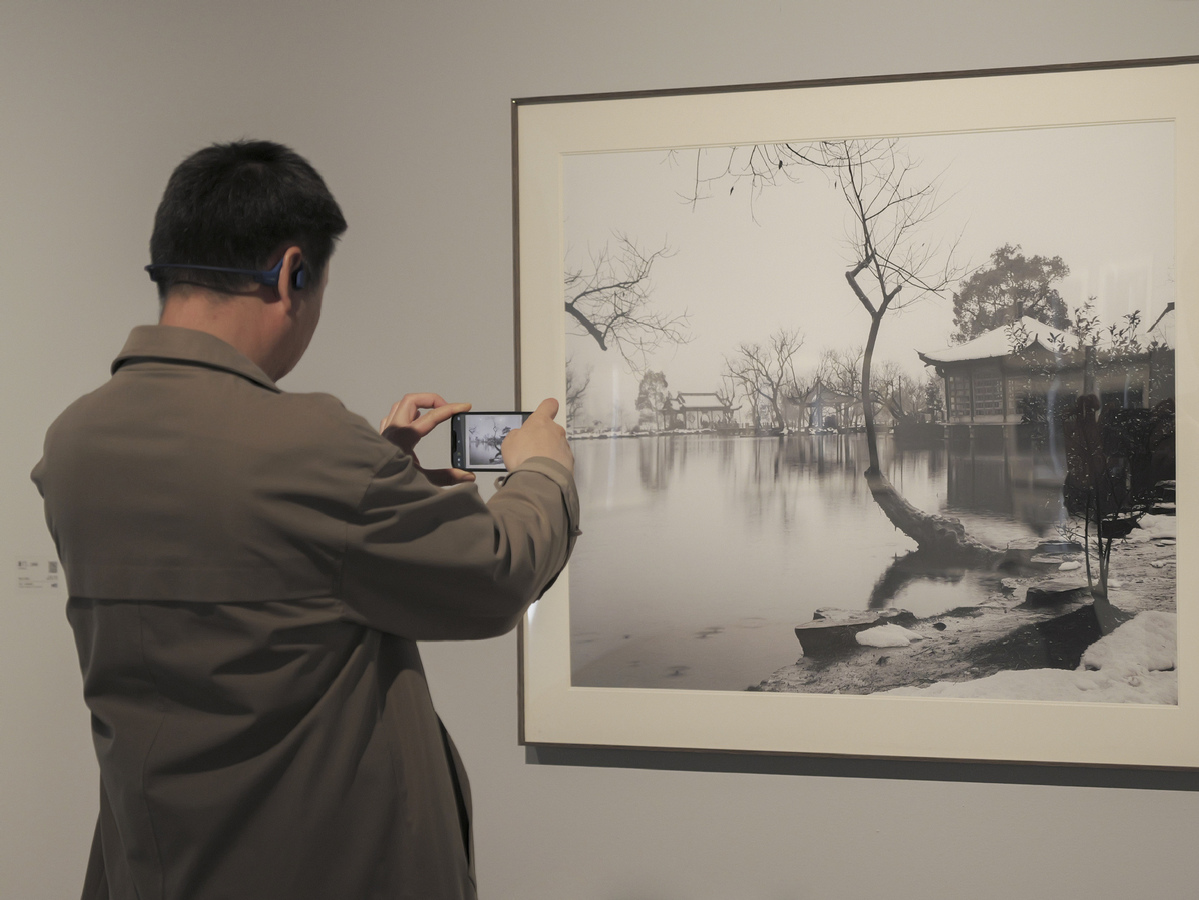 Stepping into Beijing's One Art Museum during the May Day holiday, visitors were transported back to China in the 1980s and 1990s, thanks to a special exhibition of captivating photos from the era.
The subject matter included black-and-white TVs, old bicycles, comic books in a grocery store, simple and lively playgrounds, as well as youngsters clad in clothes that would be considered plain by today's standards.
For some, the exhibition was educational, showing a period they remember vaguely, if at all. For others, however, it stirred memories of a key period in China's development.
At the heart of the show were 88 photographs taken by Italian photographer, Andrea Cavazzuti, during the 1980s and 1990s. His images, captured across China, provide an unadorned and peaceful perspective on ordinary life at the time, hence the show's title: "At Eye Level."
Among the visitors over the holiday period was Liang Heping, a Chinese musician, who confirmed the photographer's "eye-level" approach to conveying everyday life during the period.
Cavazzuti's love affair with China began in Italy, when he enrolled at the Ca'Foscari University of Venice to study Chinese.
"The square characters fascinated me and reading China's ancient prose was particularly interesting," he said.
In 1981, Cavazzuti came to China for a short period of study, and the following year he studied at Fudan University in Shanghai. Since then, he has formed an indissoluble bond with the foreign land.
After graduation, he traveled around the beautiful mountains and rivers of China carrying his camera. He took in the colorful folk customs of the locals, and recorded a vast and diverse China that was little known to the wider world at that time.
After China entered the period of reform and opening-up, and Chinese people started becoming wealthier, Cavazzuti began to record the subtle changes in their daily lives.
In 1990, he photographed a small restaurant in north China's Hebei Province with a simple menu painted on the wall: "North-south flavor, all kinds of stir-fried dishes, seasonal snacks and all kinds of pasta." On the doorstep hung a sign reading "nutritious bread."
Cavazzuti's photo shows a saleswoman sitting at a table by the door, packing the bread into plastic bags.
Most Popular