Stricter regulations needed to rein in travel agencies
Share - WeChat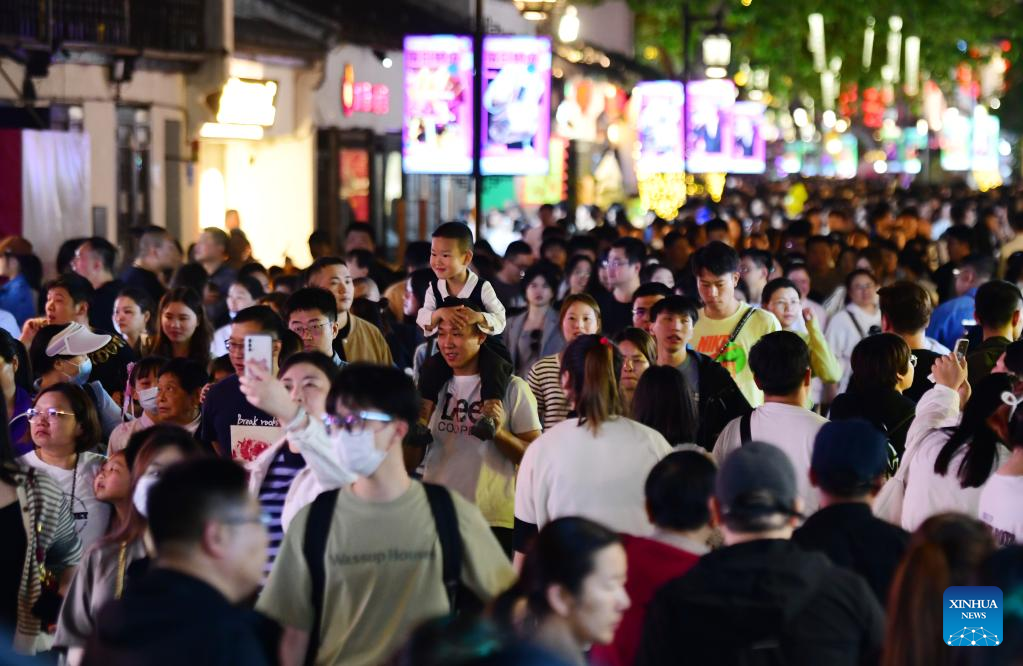 Editor's note: With the rapid development of tourism in China, big changes have taken place in the tourism sector. China needs to take effective measures to help boost tourism development, writes a veteran journalist with China Daily.
The Ministry of Culture and Tourism issued a new document in mid-April, stressing that stricter measures will be taken to further regulate China's tourism industry. While showing the central authority's determination to combat malpractice, the document also indicates that the domestic tourism market is becoming more disorderly.
China has for years been the largest tourism market and the biggest source of outbound tourists in the world. This year, domestic person trips are expected to exceed 4.5 billion, an increase of more than 10 percent over 2019 during the pre-COVID-19 period.
After being largely confined for three years to the cities and towns they were working and/or living in because of the strict pandemic prevention and control measures, Chinese people's passion for travel is unprecedentedly high this year, leading to the boom in tourism, both domestic and outbound.
However, accompanying the good news about the tourism market's quick recovery are stories about how some tour guides, annoyed by their guests for refusing to buy "enough" goods from selected stores from which they get commission, misbehaved with the tourists and threatened to throw them out of the bus they were traveling in.
There are also video clips posted online showing tourists being confined to a shop and not being allowed to get out unless they spend a certain amount to buy jade, pearls and other luxury items.
I myself had such an experience several years ago when I joined a tourist group to Anhui province. The tour guide tried to force me to go shopping. I refused. He seemed ready to punch me when I showed him my journalist ID card. He did not bother me anymore.
But, unlike my case, not all tourist-tour-guide disputes are settled peacefully. In most cases, the tourists, mostly elderly people, have to obey the "order" of tour guides to buy the products advocated by them even if the tourists don't really need them. Those who refuse quite often end up being illegally detained in some place for hours, or are evicted from tourist bus late in the day, mid-way to their hotel.
Although such disputes are usually resolved with the tourists being compensated and the tour guides punished, the tourists cannot call themselves winners because of the sour experience which ruins their vacation.
Of all the ills plaguing the tourism sector, bully guides and fraudulent travel agencies are among the top concerns of travel planners.
The rapid growth of the tourism industry and its growing importance for many local economies have given rise to many travel agencies. In fact, the sector has kept growing. There are more than 43,000 such agencies in the country, and with competition among them becoming tougher by the day, some of them resort to fraudulent practices such as offering low prices for travel packages which apparently can't even meet the cost or help make up the gap by forcing tourists to part with extra money on several occasions.
The nightmare starts when one joins a tour group run by not-so-honest travel agencies. The service is poor, promises are not met, and tourists are forced to spend big amounts on shopping.
No wonder people in the know-how, before joining a tour group, ask which travel agencies are reliable, and whether they will demand extra charges, and compel the tourists to go shopping.
For years, tourism and culture department officials have been blaming unreasonably low prices as a main reason for the poor service and have issued documents banning such vicious competition. But facts show such competitions have not been effectively curbed.
The solution lies not in whether we should have more such regulations but in effectively implementing the existing regulations.
A travel agency's operations usually include attracting potential tourists to avail of their services. Since most travel agencies attract tourists through advertisements and social media posts, it should not be difficult for the tourism department officials and market supervisors to check such ads, determine whether their prices are unreasonably low and immediately stop such agencies from doing business.
We are proud of China's strong governance capability. So we believe that an early-stage closer inspection of the 40,000-plus travel agencies with the help of modern technologies is not only practical but also a good bargain to restore order in the tourism market.
The author is former deputy editor-in-chief of China Daily.
kangbing@chinadaily.com.cn
Most Viewed in 24 Hours
China Views