Xinhua Headlines: Resurging outbound Chinese tourists a boon to global tourism
Share - WeChat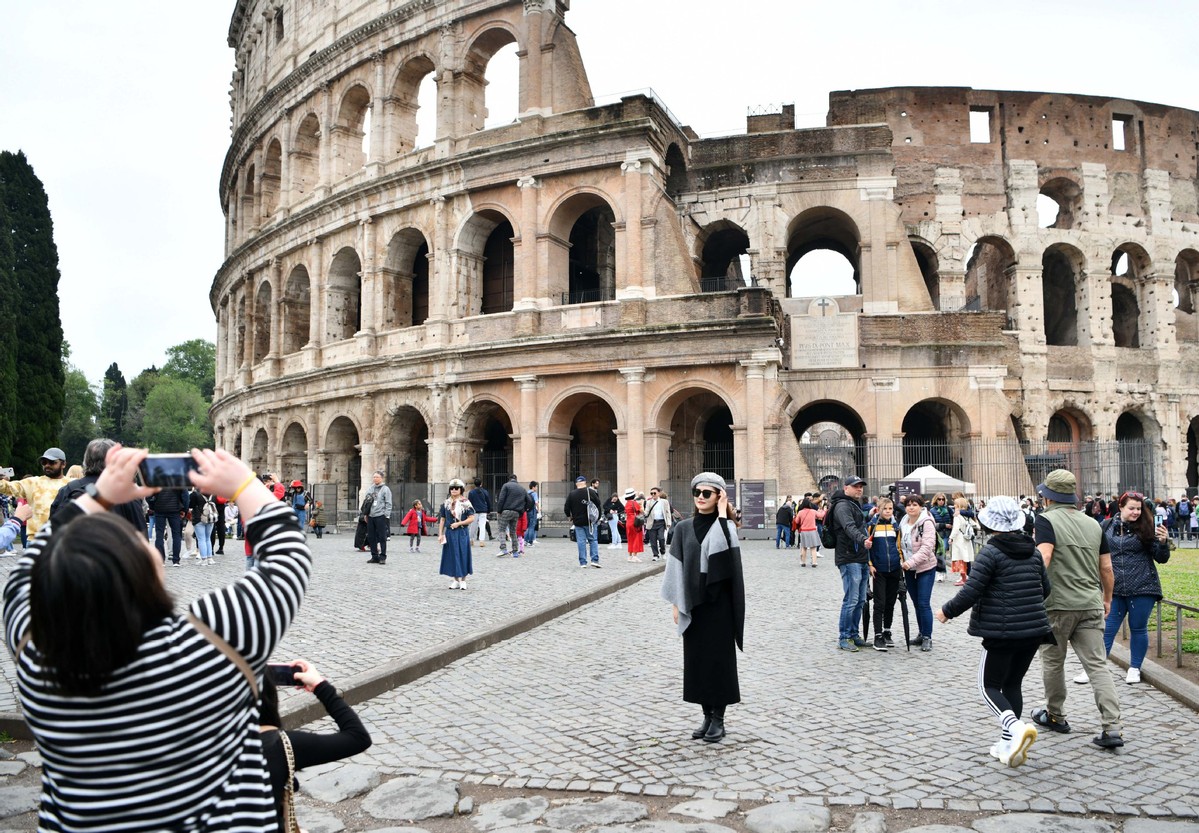 BANGKOK/CAIRO/ROME - "The Chinese tourists are back," said Suchart, who has spent nearly 10 years working in a small shop on Pattaya Beach, a popular tourist destination in southern Thailand.
Before the outbreak of the COVID-19 pandemic in Thailand in early 2020, Chinese tourists accounted for the majority of the shop's customers. But the pandemic-induced closure of the beach dealt a heavy blow to the small businesses that rent out beach chairs and speedboats.
Marisa Sukosol Nunbhakdi, president of the Thai Hotels Association, told Xinhua that Thailand's inbound tourism has recovered faster than expected thanks to the return of Chinese visitors.
From January 1 to April 23, more than 737,000 Chinese tourists visited Thailand, marking a 30-fold increase from the same period last year, according to Kevalin Wangpichayasuk, assistant managing director of Kasikorn Research Center, a research company that publishes financial research reports.
LONG-AWAITED CHINESE TOURISTS
China was the largest contributor to outbound tourism, with 170 million trips, bringing in $253 billion for the global economy in 2019, according to a report by Forbes. But Chinese tourists' spending fell sharply after the outbreak of the COVID-19 pandemic.
China relaxed travel restrictions earlier this year and resumed group tours to up to 60 countries. The May Day holiday, the first extended holiday that features a five-day break, will serve as a barometer of the recovery of Chinese outbound travel, analysts say.
Bookings for overseas tours from the Chinese mainland increased by more than 18 times year-on-year, and the number of applications for overseas group tours in early May increased by 157 percent month-on-month, according to a May Day holiday travel forecast released in early April by Ctrip, a major Chinese travel service provider.
"The return of Chinese tourists has been long-awaited here in Italy, and they are bringing huge benefits to our tourism industry," said Cristiano Varotti, chief representative of the Italian National Tourist Board (ENIT) in China.
An average of around 10,000 Chinese tourists arrive in Thailand on a daily basis currently, and the number is expected to grow, said Wangpichayasuk from Thailand's Kasikorn Research Center in a recent written interview with Xinhua.
She predicted that Chinese tourists will outnumber those from other countries in 2023, just as they did in the years before the pandemic.
Despite the rise in the number of Chinese tourists to nearby destinations such as Thailand, a significant increase of Chinese tourists has yet to be registered in less-frequented tourist spots.
Antonija Buntaj, a tourist guide in the Croatian capital of Zagreb, has received two Chinese tourist groups so far this year, with each group consisting of about 35 visitors.
"I fully believe that this year or next year, we could see a new record number of Chinese tourists in Croatia, which means that there could be more than 300,000 Chinese visitors per year, as there were before the pandemic," said Buntaj.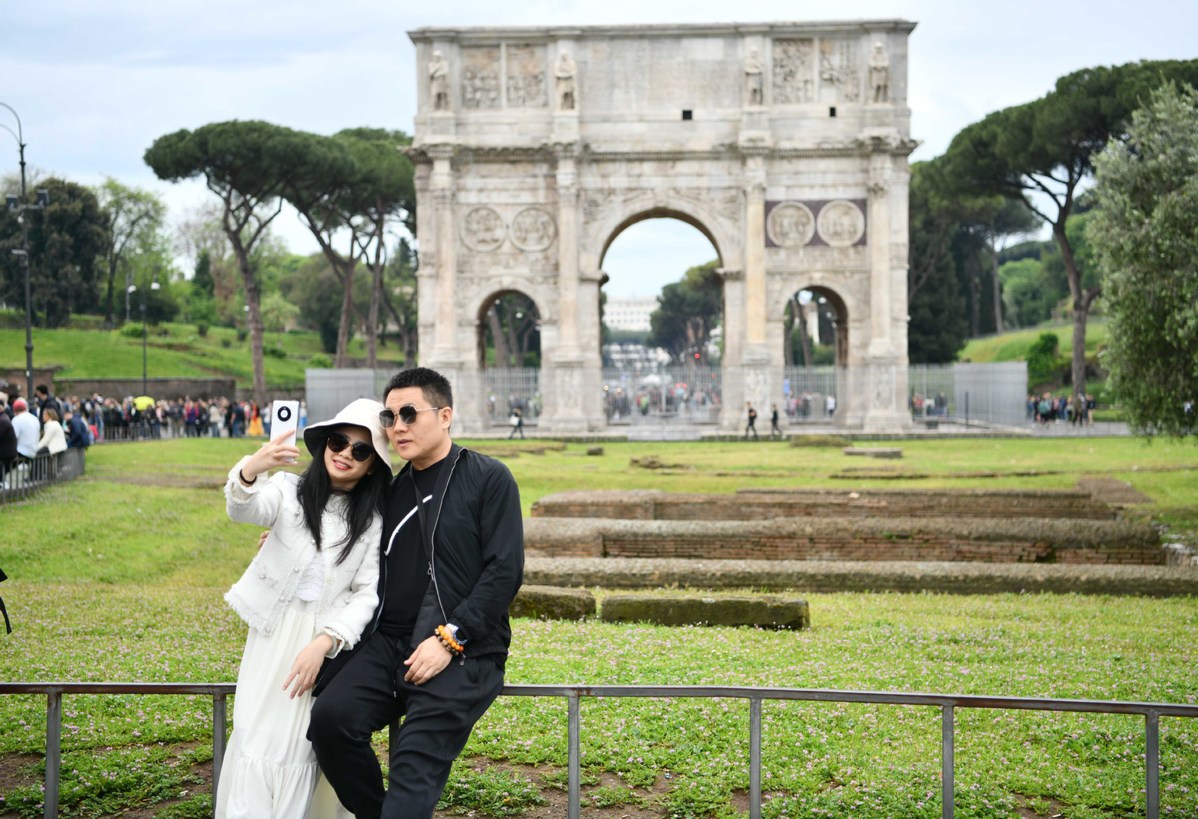 BOON TO LOCAL ECONOMIC DEVELOPMENT
Prior to the outbreak of the pandemic, the average occupancy rate of Thai hotels stood at 71 percent in 2019, and then plummeted to as low as 9 percent during the pandemic.
With the expected influx of Chinese tourists this year, Marisa Sukosol Nunbhakdi, president of the Thai Hotels Association, predicted that the figure is expected to reach 60-65 percent this year.
Abbas Sayed, 38, who has been busy preparing trips for Chinese tourists to the Pyramids of Giza and Abu Simbel temples in the southern Egyptian province of Aswan, said that the "strong return" of Chinese tourists to Egypt had "positive influence" on his income so far this year.
"We especially like to pick up the Chinese groups, because the relationship between our two countries is very good ... and the Chinese like to take part in many different activities, which increase our income," said Amr Titi, an Egyptian tour guide who accompanied a tour group from the southern Chinese province of Guangzhou to the Pyramids of Giza, on Monday.
As more Chinese tourists are expected to travel to overseas destinations, local governments and businesses are gearing up for their arrivals.
"China is one of the most important markets that Egypt can rely on to increase the number of tourists," said Mohamed A. Salama, head of the International Tourism Offices Sector at the Egyptian Tourism Promotion Authority, the promotion arm of the Ministry of Tourism and Antiquities.
A growing number of Egyptian tour operators have submitted applications to the promotion authority to work in the Chinese market, according to Salama.
To get ready for the return of Chinese tourists to Italy, Varotti, the ENIT chief representative, said he and his colleagues had been working incredibly hard.
"We've been investing a lot of time and resources in the Chinese digital ecosystem and social media platforms to promote Italy and cooperating with the online travel agencies ... we also support the Chinese travel agencies in developing a better product and introducing new Italian destinations in the catalogs," said Varotti.