Ancient Hainanese brocade shines in Italy
Share - WeChat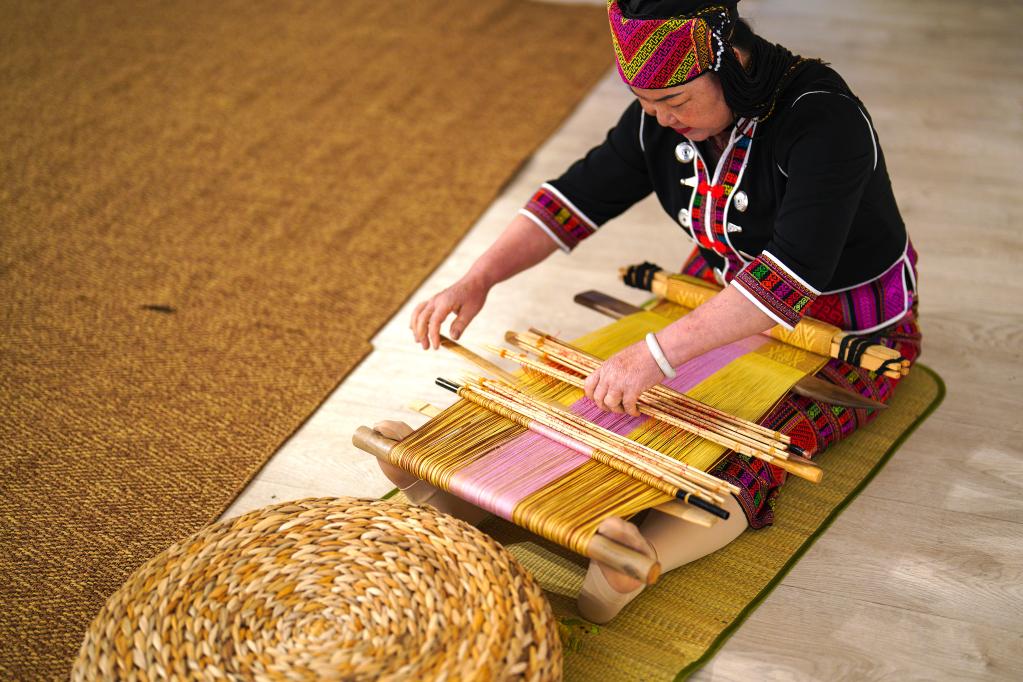 HAIKOU - What wonder can be created when millennia-old Li brocade traditions from China's Hainan island meet the global fashion hub of Milan, Italy?
Donning a traditional Li ethnic group costume, 54-year-old Liu Xianglan sits on the ground and weaves colorful yarn into delicate brocade, using a waist loom she brought to Milan from her home in the city of Wuzhishan.
Liu is a national-level practitioner of the spinning, dyeing and embroidery traditions of the Li people. This ancient craft was put on display during Milan Design Week, which ran from April 18 to 23.
"It was quite a spectacle. Many curious foreigners came to take a look at my weaving of the Li brocade," Liu said, still excited.
With a history of over 3,000 years, Li brocade weaving techniques have been passed down through women alone.
Liu has been learning the craft from her mother since she was little. Today, she trains local villagers in the techniques of Li brocade and teaches in local schools, hoping to "help the traditional skills survive time."
More young talent is now joining Liu's cause and helping to promote the ancient brocade on the international stage.