Arab FMs meet to address Syrian crisis
Share - WeChat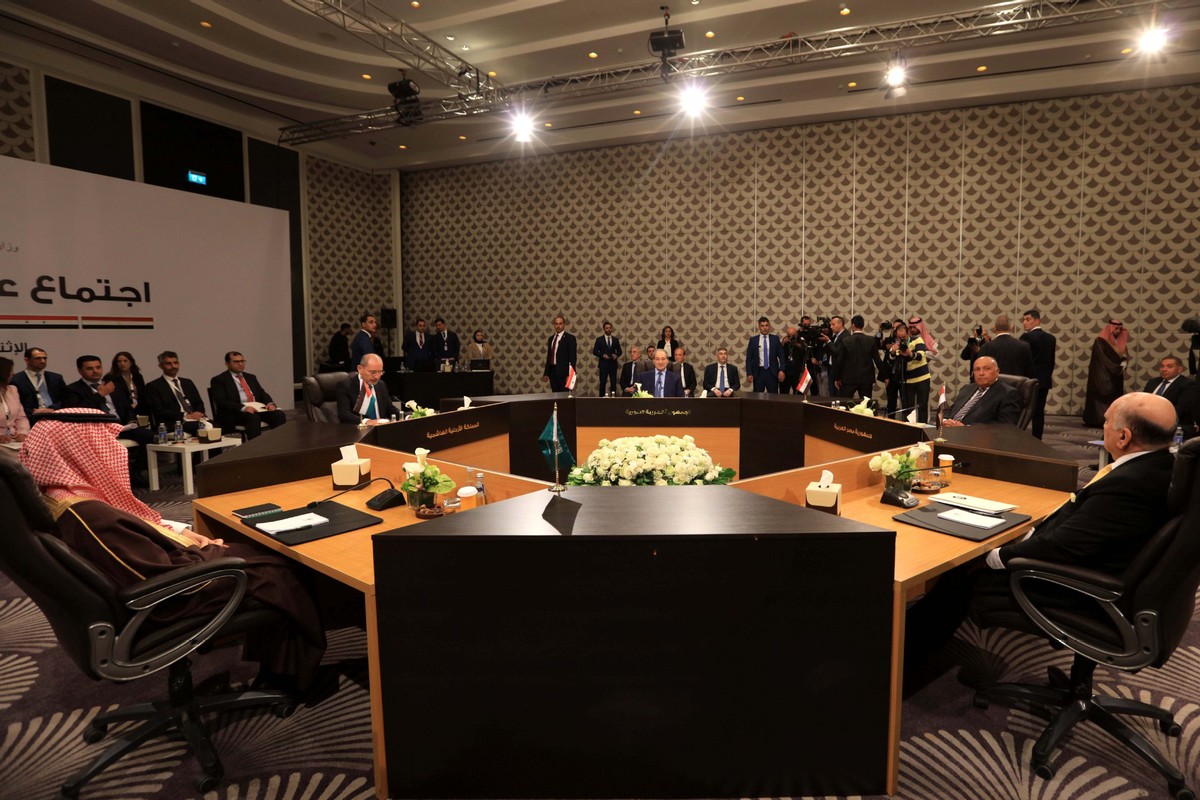 AMMAN - Foreign ministers of Jordan, Saudi Arabia, Iraq, Egypt and Syria met on Monday to discuss a political solution to Syria's humanitarian, security and political crises.
After a consultative meeting in Jordan's capital Amman, the ministers stressed the priority of ending the Syrian crisis through a political solution that preserves Syria's unity, cohesion and sovereignty.
The political solution, they said, should contribute to the voluntary and safe return of refugees, the departure of illegal foreign forces from Syria, and the restoration of the country's security and stability, according to a statement issued by Jordan's Foreign Ministry.
A series of meetings will be held to follow up on talks aimed at resolving the Syrian crisis, in line with Security Council Resolution 2254, the ministry said.
The top diplomats also agreed to intensify work with the international community and the United Nations to accelerate the implementation of early-recovery projects, including providing improved infrastructure and decent living conditions to refugees who expect to return.
They also agreed to support Syria in its legitimate control over territories, imposing the rule of law, ending the presence of armed and terrorist groups, and stopping foreign interventions in the country's internal affairs.