China's Dong becomes first woman to conquer all 14 peaks above-8,000m
Share - WeChat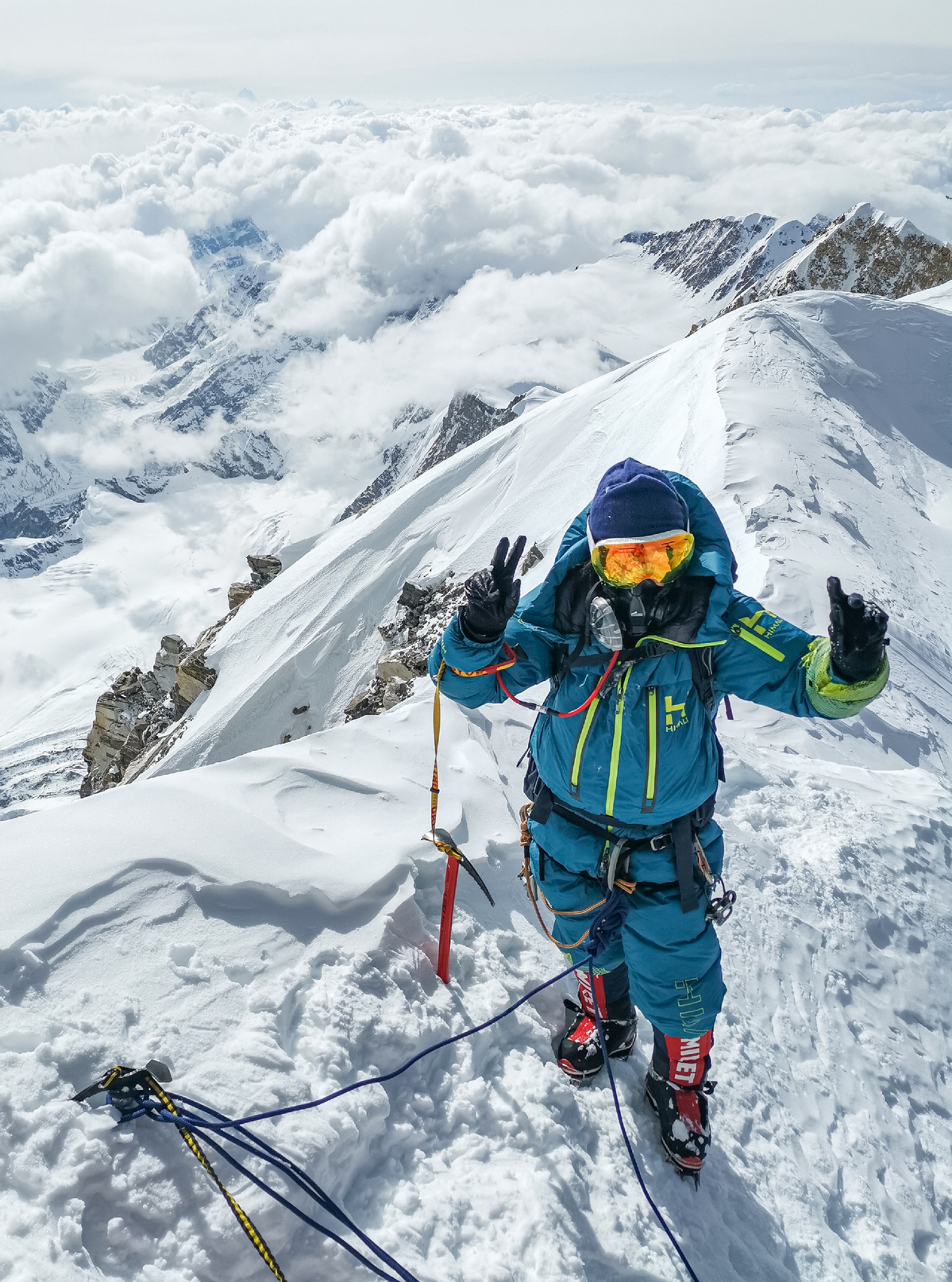 Chinese mountaineer Dong Hongjuan has become the first woman to conquer all 14 peaks above 8,000 meters on earth.
Dong, 42, successfully ascended to the summit of 8,027-meter Mount Shishapangma on Wednesday, which was confirmed by the international mountaineering summit website 8000ers.com on Sunday.
"It was a historical day for the mountaineers and mountain lovers, who care about true summits. Now Dong Hongjuan is the first woman to have ascended all true summits of the 14 8000ers," said 8000ers.com on its front page.
"I started climbing out of curiosity, but when I found out about the (eight-thousander climber) list, I hoped there would be a Chinese name on it," said Dong at a celebration banquet in Lhasa on Saturday.
Dong reached the summit of Mt. Qomolangma in 2013, completed Cho Oyu and Gasherbrum II in 2014, Qogir (K2), Nanga Parbat and Gasherbrum I in 2017, Kanchenjunga, Lhotse and Broad in 2018, Annapurna in 2021, Makalu, Dhaulagiri and Manaslu in 2022.
The 8000ers.com operated by mountaineers specially collects summit information of 14 mountains over 8,000 meters, and its confirmation is widely recognized in the international mountaineering community.
To meet the website's requirements, Dong re-climbed Manaslu, Broad, Annapurna and Dhaulagiri over the years.
"Miss Dong Hongjuan already corrected all her false summits and needs only Shishapangma to be the first woman on all Main-8000ers," said 8000ers.com earlier.