Diplomats from 14 countries visit Xinjiang
Share - WeChat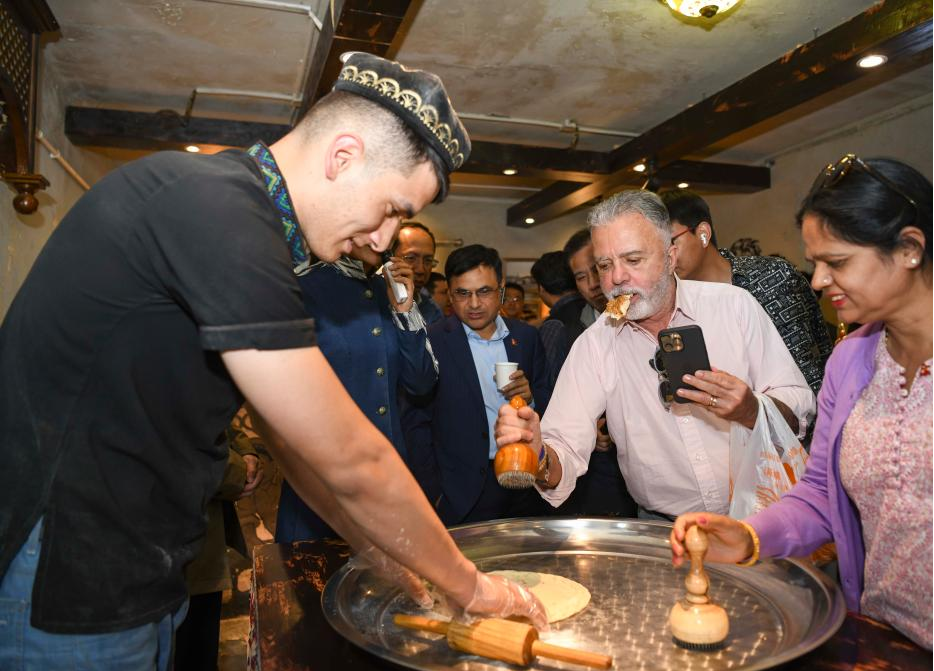 URUMQI -- Envoys from 14 countries, including Brazil, Iran, Indonesia, Pakistan, Ecuador and Senegal, visited Northwest China's Xinjiang Uygur autonomous region from April 24 to 28 at the invitation of China's Ministry of Foreign Affairs.
Consuls general of 14 countries, stationed in different cities across China, visited the regional capital city of Urumqi, as well as Kashgar, Turpan and other locations in Xinjiang to experience first-hand the social and economic development of the region.
They said that Xinjiang's achievements are remarkable, and that people of all ethnic groups live in harmony and happiness. They noted that the various lies fabricated by certain Western media are completely inconsistent with the reality of Xinjiang.
"To root out terrorism, it is crucial to have a comprehensive plan for a region's development and help people improve their lives," said Agha Hunain Abbas Khan, Pakistani acting consul general in Chengdu, after visiting an exhibition on Xinjiang's counterterrorism and deradicalization work.
"And China has made tremendous strides," he added.