Virtual world gives viewers a different experience
Share - WeChat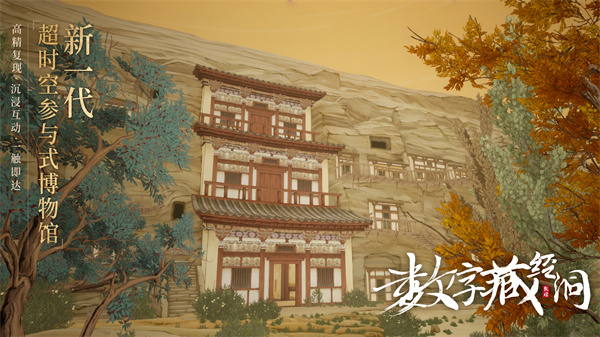 The impressive collection of literature in the Library Cave at the Mogao Caves in Dunhuang, Northwest China's Gansu province, represents one of the most inclusive, advanced and open facets of the ancient Chinese, says Dunhuang specialist Zhao Xiaoxing.
Sitting in the Hexi Corridor, the main artery of the ancient Silk Road, the grottoes, a UNESCO World Heritage Site, have been facilitating goods and cultural exchanges between the East and the West for more than 1,600 years.
While the Dunhuang frescoes have recorded the glories of the past visually, the more than 60,000 items of literature housed in the Library Cave, or Cave 17, dating from the 4th to the 11th centuries, have kept the historical essence through the written word, says Zhao, director of the Dunhuang Textual Research Institute, Dunhuang Academy.
She was explaining the value of the literature on April 18, during the launch of the Digital Library Cave, a gamelike program that enables users to virtually witness, and participate in, the rise and fall of the Library Cave on the website Digital Dunhuang or via the WeChat miniprogram, Cloud Museum of Dunhuang Caves.
The Library Cave was built in the mid-9th century and later remained unopened for almost 1,000 years before being accidentally discovered by Taoist priest Wang Yuanlu in 1900.The majority of its cultural relics, comprising Buddhist manuscripts, political and economic documents and other delicate and precious items, are now kept in foreign museums.
Most Popular