Time to jazz it up
Share - WeChat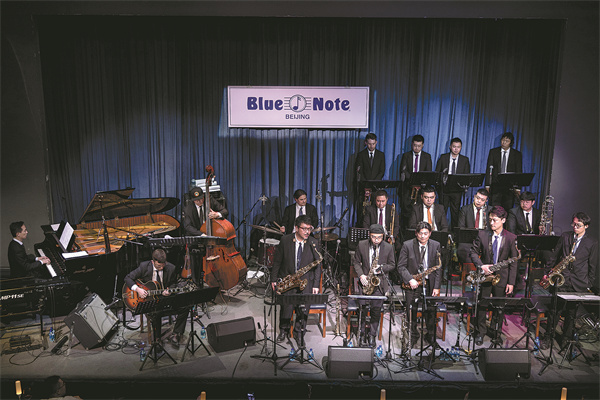 With International Jazz Day falling on Sunday, around 80 artists from nine countries will participate in the International Jazz Day All-Star Global Concert.
The most celebrated annual event in jazz, it will be streamed live and broadcast on television stations to a global audience.
Leading Chinese jazz musicians will participate in the event by sharing their performances online.
The Blue Note China Jazz Orchestra, a full-size big band featuring some of the most active musicians in China, will perform George Gershwin's classic Fascinating Rhythm and Hay Burner by icon Count Basie.
Chinese jazz guitarist Liu Yue will present two original compositions, The River Dragon and China Girl, accompanied by organist Zhou Xia and drummer Xu Zhitong.
In addition to these performances, trombonist Yang Ming, who currently leads the Blue Note China Jazz Orchestra, will present a 45-minute master class in Mandarin on the topic of jazz education.
Both the performances and the master class will be broadcast worldwide through the event's organizers, UNESCO and the Herbie Hancock Institute of Jazz's online platforms on Sunday.
Most Popular