Cloud-AI integration signals boost for digital economy
Share - WeChat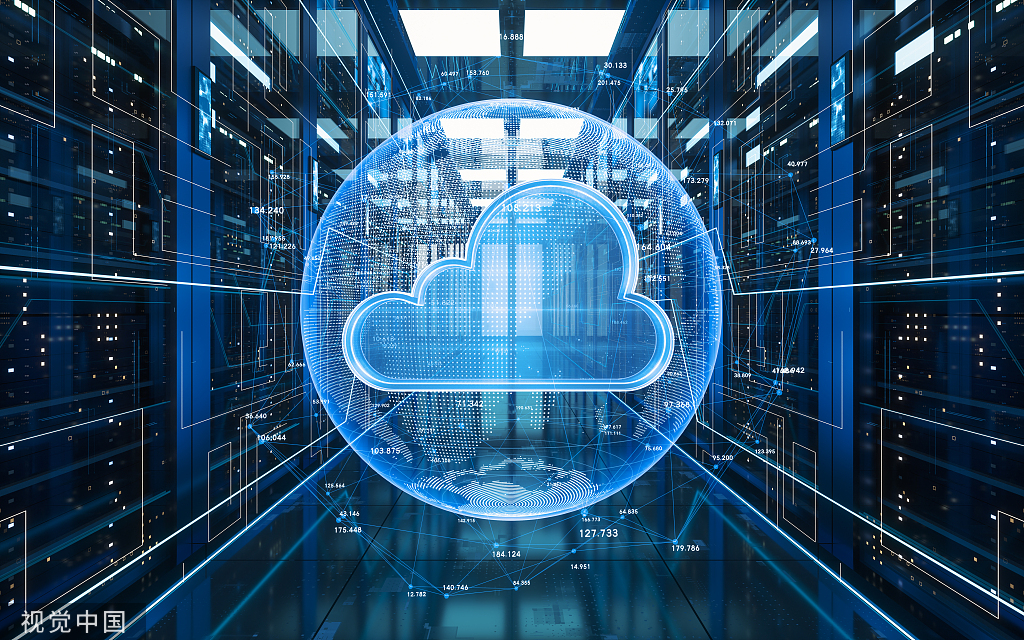 Chinese cloud computing companies are intensifying efforts to back the development of artificial intelligence or AI-powered large language models in the wake of ChatGPT fever unleashed by US-based AI research company OpenAI, experts said.
The process of developing AI models is systematic, requiring several technologies like computing networks, big data and AI frameworks, and needs immense computing power and large-scale intelligent computing infrastructure, they said.
Zhang Yong, chairman and CEO of Chinese tech heavyweight Alibaba Group and CEO of Alibaba Cloud Intelligence, said cloud computing serves as the best way to promote the application of AI on a large scale.
The group is committed to making computing and AI services more accessible and inclusive for enterprises and developers, he said.
Zhang also said he hopes the cost of training an AI model on Alibaba Cloud could be reduced to one-tenth or even one-hundredth of what it is now, with small and medium-sized enterprises having access to the capabilities and services of large AI models through the cloud platform.
Alibaba has recently unveiled its AI large language model, Tongyi Qianwen, joining the chatbot race and positioning itself as a potential rival to ChatGPT. The company will offer more enterprises access to Tongyi Qianwen on the cloud and help them build customized large language models.
Zhou Jingren, chief technology officer of Alibaba Cloud Intelligence, said: "Generative AI powered by large language models is ushering in an unprecedented new (high-tech) phase. We are witnessing a new paradigm of AI development where cloud and AI models play an essential role."
Cloud computing is playing an increasingly important role in Alibaba's overall business landscape. Revenue in its cloud business reached 20.18 billion yuan ($2.9 billion) during the October-December period, an increase of 3 percent year-on-year.
Baidu AI Cloud, the cloud computing unit of Baidu Inc, China's largest online search engine company, said the innovative integration of cloud computing with AI will lower the thresholds for enterprises to acquire and use AI technology. Baidu rolled out its large language model and ChatGPT-like product dubbed Ernie Bot last month.
The company estimated that the MaaS, or model as a service, which refers to a type of cloud-based service that offers access to machine-learning models to develop AI applications, will become the main business model for cloud computing companies.
The development of large language models requires massive computing resources, and cloud computing can play a vital role in supporting the training and application of ChatGPT-like AI tools, said Lu Guannan, an analyst from consultancy Forrester.
He said Chinese cloud computing platforms should pool more resources into building AI infrastructure, which covers a wide range of segments like integrated circuits, computer systems, data analysis and model training.
Cloud infrastructure services expenditure on the Chinese mainland grew 10 percent year-on-year to $30.3 billion last year, according to market consultancy Canalys. Alibaba Cloud led the cloud infrastructure services market, taking up 36 percent of total spending, followed by Huawei Cloud, Tencent Cloud and Baidu AI Cloud.
The scale of China's computing power industry has grown rapidly in recent years with an annual growth rate of nearly 30 percent, ranking second in the world, according to the Ministry of Industry and Information Technology. The revenue of core computing power industry reached 1.8 trillion yuan by the end of last year, amid the country's push to develop its digital economy, the ministry said.
Xiang Ligang, director-general of the Information Consumption Alliance, a telecom industry association, said cloud computing will become the key foundation of AI and help bolster the development of the digital economy.
"The establishment of next-generation digital infrastructure like intelligent computing centers and data centers will improve efficiency in the use of computing resources and accelerate enterprises' digitalization push," Xiang said.
Zou Debao, deputy general manager of the AI industry research institute at market research firm CCID Consulting, said with the increase of training intensity and computing complexity, the requirements of computational accuracy are gradually rising.