Honeywell to expand ties in China for decarbon biz
Share - WeChat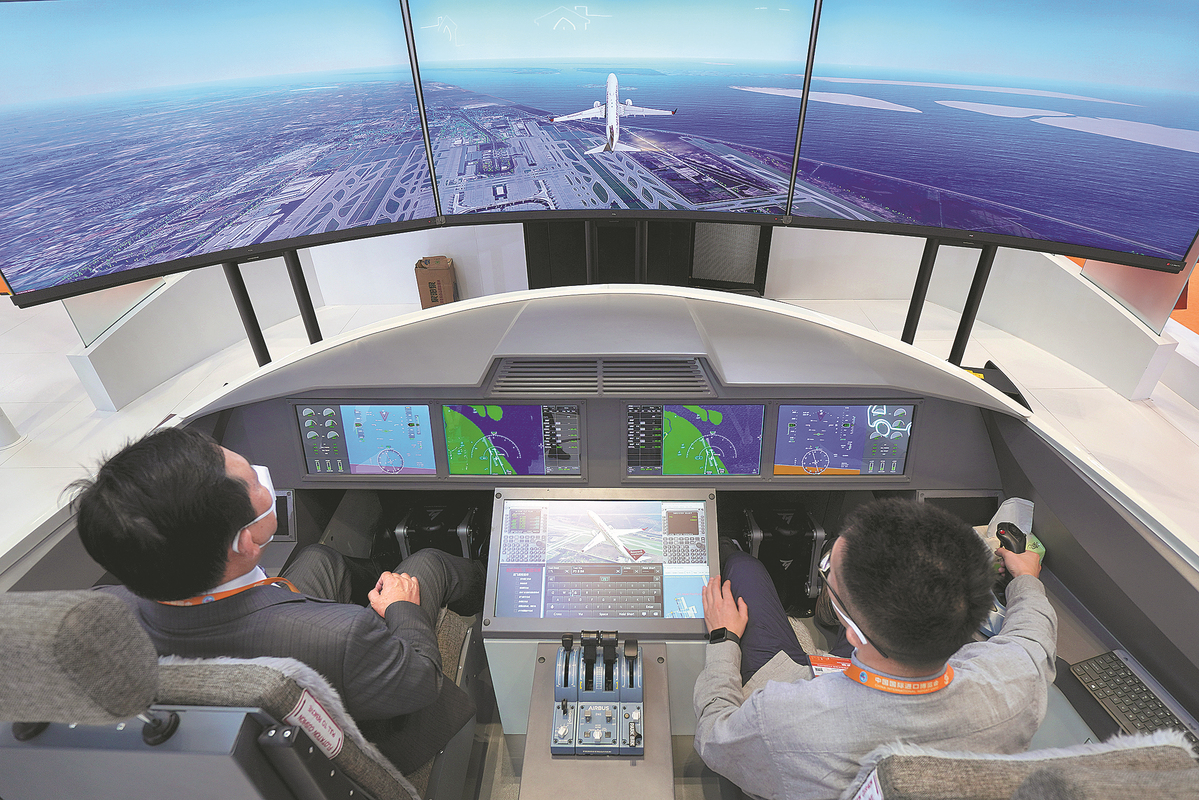 Honeywell is positioned to continuously expand its business in the sustainable aviation fuel (SAF) sector in China to further tap market potential, as the country's low-carbon transition goals breed massive opportunities for the chemical and aviation sectors, which produce high greenhouse gas emissions, said a top company official.
"We are optimistic about the SAF industry prospects in the country, which are expected to further facilitate China's green transition," said Henry Liu, vice-president and general manager of Honeywell Performance Materials and Technologies Asia-Pacific.
"Honeywell will further tap the massive potential of the SAF market in China and cooperate more with local partners to support carbon reduction in the aviation industry, as we believe its green ambitions will only accelerate development in the country," he said.
The US-based industrial conglomerate launched its new SAF process technology in China and signed cooperation agreements with several local partners on Thursday during a summit in Tianjin, aiming to support carbon reduction in the aviation industry and accelerate the deployment of ready-to-use SAF solutions.
A Memorandum of Understanding (MOU) was signed between Honeywell and the Zhejiang Jiaao Enprotech Stock Co Ltd on a second SAF production facility in Lianyungang, Jiangsu province based on prior cooperation. The company also signed an MOU with Inner Mongolia Jiutai New Material Co Ltd to cooperate in SAF and plastic recycling, in addition to MOU agreements with Qingdao Haier Air-condition Electronic Co Ltd and Shanghai Hanbell Precise Machinery Co Ltd to cooperate on the application of the company's refrigerants, it said.
It also signed an MOU with Tianjin Free Trade Zone during the summit to explore cooperation opportunities to build a SAF production base in the city to help meet growing demand in China.
"While China's low-carbon transition goals pose emissions reduction challenges for industries with high greenhouse gas emissions including the aviation industry, it brings along opportunities for innovation and application of sustainable technologies as well," said Liu.
"As a long-time practitioner and enabler of sustainability, Honeywell is pleased to join hands with Chinese partners to help drive a sustainable future."
The International Air Transport Association estimates that SAF could contribute around 65 percent of the reduction in emissions needed by the aviation industry to reach net zero in 2050, while the Civil Aviation Administration of China also pointed out that it is necessary to vigorously promote the decarbonization of the industry and the deployment of SAF.
An analyst said China's green transition has become the strategic focus for more international companies and aligning these focuses will create a level playing field to compete in the Chinese market.
China's carbon neutrality pledge highlights the importance of decarbonization in China's aviation and chemical industries and will create great growth potential for multinational corporations, said Lin Boqiang, head of the China Institute for Studies in Energy Policy at Xiamen University.
Liu said Honeywell's technology was applied in China's SAF field as early as 2011 with China's first airplane demonstration test using sustainable aviation biofuel at Beijing Capital International Airport.
"China is one of the world's most important aviation markets, with its overall aviation sector together with the carbon emissions generated by the industry, growing constantly," said Xu Jun, president of Honeywell Aerospace, Asia-Pacific.
"Carbon reduction in the aviation industry becomes an essential step toward achieving China's decarbonization goals and SAF, together with improving operational and infrastructural efficiency for aircraft, are key pathways to achieve net zero emissions in the aviation industry," he said.
"We look forward to collaborating with more local partners to support the low-carbon transition of China's aviation industry toward a sustainable future."