Festival brings return of global talent
Share - WeChat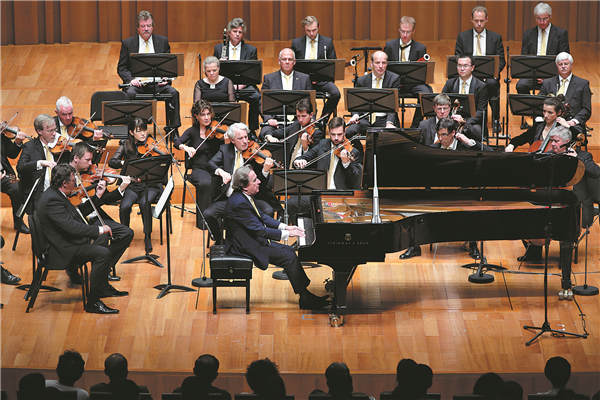 May event will highlight attraction of chamber music, diversity of styles, Chen Nan reports.
"It is just like the ticking of the biological clock, precise and regular," says Lyu Siqing, a renowned violinist and artistic director of the NCPA May Festival, an annual event promoting chamber music.
Every May, Lyu's schedule becomes hectic, during the NCPA May Festival.
"Last year, we had prepared the whole program for the festival, but unfortunately it was canceled due to the COVID-19 pandemic. This year, it returns. What excites all of the team members behind the festival is that international musicians also return," Lyu says.
"The music will be in a diversity of styles, allowing the audience to enjoy the beauty of chamber music."
The festival was initiated by the National Centre for the Performing Arts in 2009.
From May 1 to 27, the festival will stage 27 concerts, gathering solo musicians and chamber music ensembles.
The opening concert will be performed by eight star musicians, including violinists Lyu, Wang Xiaomao and Huang Mengla, and cellist Li-Wei Qin, who will play in ensembles of various sizes. Lyu, Huang and pianist Sun Yingdi will play five pieces composed by Dmitri Shostakovich, which were collected and arranged for violins and piano by Lev Atovmyan, a friend and assistant to Shostakovich. Wang, Qin, violist Su Zhen and pianist Sun will perform the first movement of Mozart's Piano Quartet No 1 in G Minor, K. 478.Antonio Vivaldi's The Four Seasons will be played by the eight musicians together.
This year marks the 12th anniversary of the Major Trio, which consists of violinist Lyu, cellist Qin and pianist Sun. According to Lyu, the pandemic forced the three musicians to stop performing as an ensemble. Since they live in different countries, their gathering together again this year feels like a reunion.
Most Popular