Study of Chinese widens horizons for students in US
Share - WeChat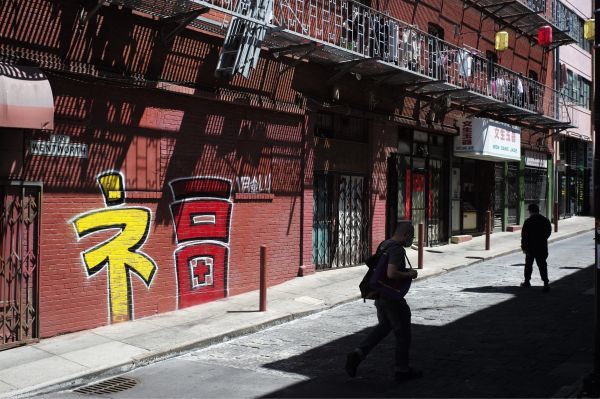 Andrew Fowler had always wanted to study the Chinese language when he was growing up in California.
Living near Oakland's Chinatown, Fowler desired to learn Cantonese and Mandarin in middle school but never had the opportunity. In high school, however, he was fortunate to find an excellent teacher and began his journey of learning Mandarin.
Fowler recently won first prize in the university group in the 2023 Chinese Proficiency & Talent Competition Oregon Preliminary at the Sherwood Center for the Arts.
"I'm motivated to learn Mandarin because I think that the language, both written and spoken, is like an endlessly beautiful puzzle, with new complexities waiting behind every corner," Fowler, currently a third-year student at Lewis & Clark College in Portland, told China Daily.
"But beyond the pure beauty of the language, it is a means of opening doors to international artistic appreciation and cultural understanding," he said.
The Oregon China Council, the competition's main organizer, requires all participants to be enrolled in a Chinese-language program at an accredited Oregon state school.
Winners of the Oregon Preliminary will represent the state at regional and international competitions in late summer and fall, respectively.
Fowler said that studying Mandarin not only influenced his approach to learning, but also broadened his understanding and appreciation of a culture very different from his own.
"Learning Mandarin helped me to be accepted to the Critical Language Scholarship Program and gave me the confidence to take on new foreign languages," he said.
The April 8 competition featured 38 contestants from five schools in Portland, with participants grouped according to their age and stage of the study, ranging from preschool-kindergarten to college level. The competition had three parts: speech, free Q&A, and the talent show.
In the pre-K group, 4-year-old Norah Sabharwal from Bamboo Preschool impressed the audience by reciting traditional Chinese New Year customs and took first place.
Grace Smith from Hope Chinese Charter School was the winner of the elementary school competition.
Malka Kranowski from International School of Beaverton won the high school group talent show by singing the popular Jiangsu folk song Mo Li Hua with great emotion.
The Hope Chinese Charter School, the first public K-8 Chinese immersion school in the Beaverton, Oregon, school district, takes a holistic approach to dual-language learning.
In addition to standard classes, students also learn mathematics and science in Chinese, following best practices for integrated language learning. "Our student-centered approach emphasizes individual needs and interests, encouraging students to take an active role in their learning and (to) develop their creativity, critical thinking and problem-solving skills," said Yitong Wu, coordinator of the Chinese program at the school.
Fostering partnership
In 2013, the Hope school established a sister-school partnership with Xinsu Normal School of Jiangsu in Suzhou, China, to foster mutual understanding and communication in teaching and learning, as well as students' personal growth.
Over the past few years, non-heritage students from pre-K-12 and universities in Oregon have won numerous awards, including the Chinese Bridge awards.
Kendall Kracke from Portland State University won the 2021 Chinese Bridge World College Student Chinese Contest Global Championship, and Aoife Seaberry from the Hope school won the second Chinese Bridge World Primary School Students' Chinese Talent Show in 2022.
Wu believes there are several factors contributing to the popularity of the Chinese language among local students.
"Firstly, China's growing economic power is increasingly felt around the world, making knowledge of the Chinese language a valuable asset for future career opportunities," Wu said.
"Secondly, there are many Chinese families in the area who want their children to maintain their heritage by learning the Chinese language, history and culture.
"Lastly, learning another language and culture can broaden one's perspective and open doors to opportunities for higher education and careers," Wu said.
Liu Meiru from Lewis & Clark College, the organizer and judge of the competition, praised the young contestants for their fluency in Chinese.
"The competition not only highlighted the success of Chinese-language teaching in the Portland area, but also inspired more young people to walk on the 'Chinese Bridge' in the future and promote communication and exchange between different cultures," Liu said.