Shanghai Disney Resort names official medical service provider
Share - WeChat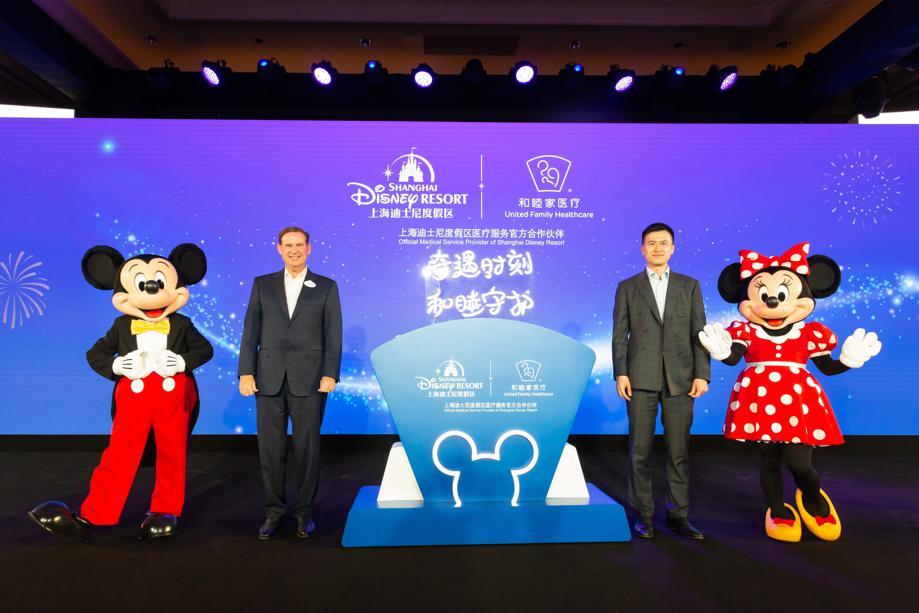 Shanghai Disney Resort on Tuesday announced that United Family Healthcare has been appointed its official medical service provider.
Under the multi-year alliance between the two parties, UFH will support the operations of all three first aid locations within Shanghai Disney Resort as well as provide clinical medical services.
Doctors and nurses from UFH will be stationed at the first aid locations to help visitors deal with injuries and provide first aid for common ailments such as heat stroke and allergies, assist the resort with transporting visitors with severe health conditions to hospitals, and provide health education and management for the employees of the resort.
Carl Wu, CEO of UFH, said that UFH is equipped with medical professionals with multi-language capabilities and rich experience in providing medical support for important occasions like the China Development Forum, China International Import Expo, and the Beijing Marathons.
"At UFH Shanghai, we have an experienced team capable of emergency and critical case treatment. This allows us to better handle emergencies at the resort, especially those require CPR," said Wu.
Joe Schott, president and general manager of Shanghai Disney Resort, said that the well-being of visitors has always been the top priority, and the alliance demonstrates the shared goal of the two sides to deliver an enjoyable and convenient resort experience to all guests.