Nation develops appetite for pre-made food
Share - WeChat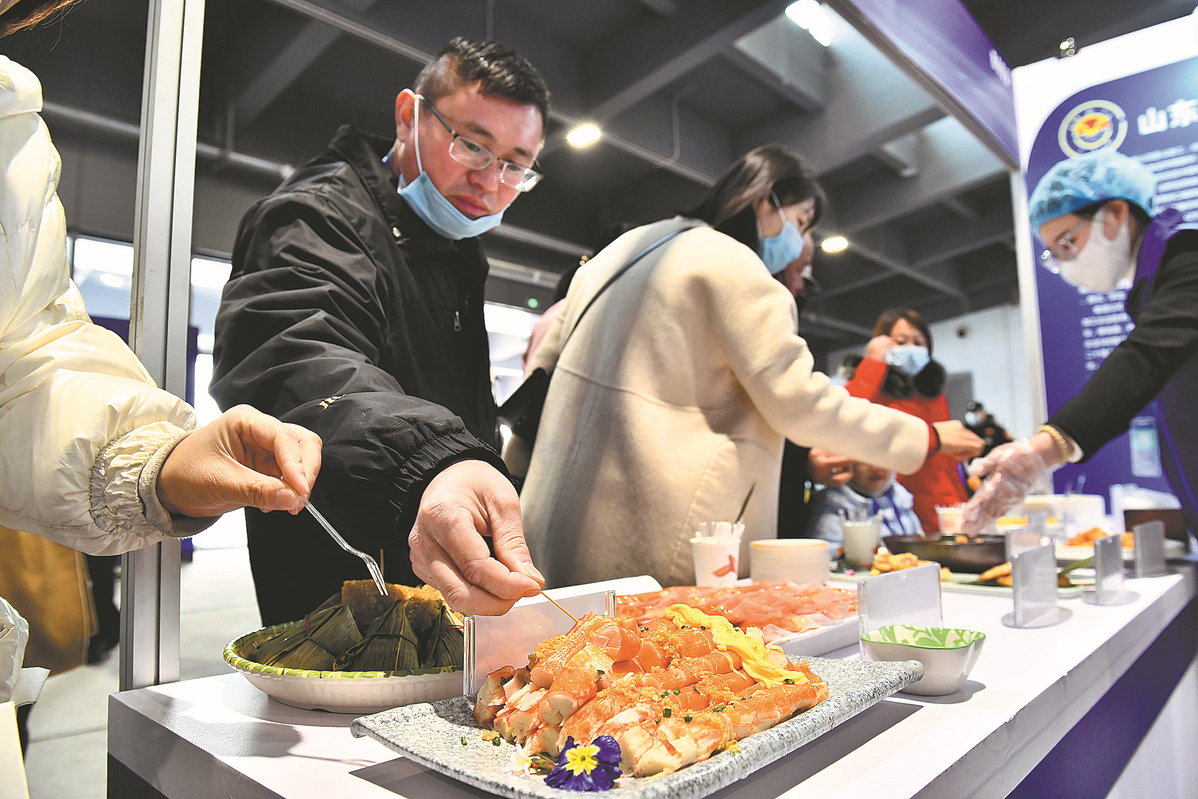 Industry witnesses significant rise in recent years
When a bamboo shoot is dug from the earth in Lin'an city, Zhejiang province, the countdown begins.
Within 72 hours, the fresh spring ingredient is made into yan du xian, a soup with fresh and pickled streaky pork, and placed on shelves at Freshippo supermarkets, a fresh food chain owned by Alibaba.
Feng Juan, who makes purchases for Freshippo, started preparing for the arrival of the bamboo shoots just after Spring Festival. "We ordered them a month in advance and finalized the recipe," she said.
"Yan du xian is a classic southern dish that has gained popularity in northern areas of China in the past two years. It's not that difficult to make it into a pre-cooked product, but the hard part is using fresh seasonal bamboo shoots."
Feng keeps an eye on when the shoots are ready to be harvested. "As soon as they are harvested, work starts immediately on the shoots in factories," she said, adding that six factories in different locations await their arrival.
To retain their freshness and sweetness, the shoots are peeled and cut by farmers within 24 hours of being harvested, before being sent to the factories by cold-chain transportation.
In recent years, the pre-made food industry in China has experienced a significant rise, characterized by a shift toward healthier and more convenient options through the development of innovative products. Furthermore, the industry has embraced new technologies in processing methods and supply chain innovation.
On Feb 13, the Communist Party of China Central Committee and the State Council issued the No 1 Central Document, which referred for the first time to the importance of cultivating and developing the pre-made food industry.
During this year's two sessions annual political gatherings, Zheng Simin, a deputy to the National People's Congress and chairwoman of Shandong Delisi Food, submitted suggestions about developing the industry.
She feels that although the industry has been developing well, it has weaknesses, such as a lack of industrial and national standardization, which could hamper its long-term development.
Zheng suggested launching a development fund to support the industry in fields such as technology research, talent training, and standardization of Chinese cuisine.