France's Remy Cointreau to expand presence in China
Share - WeChat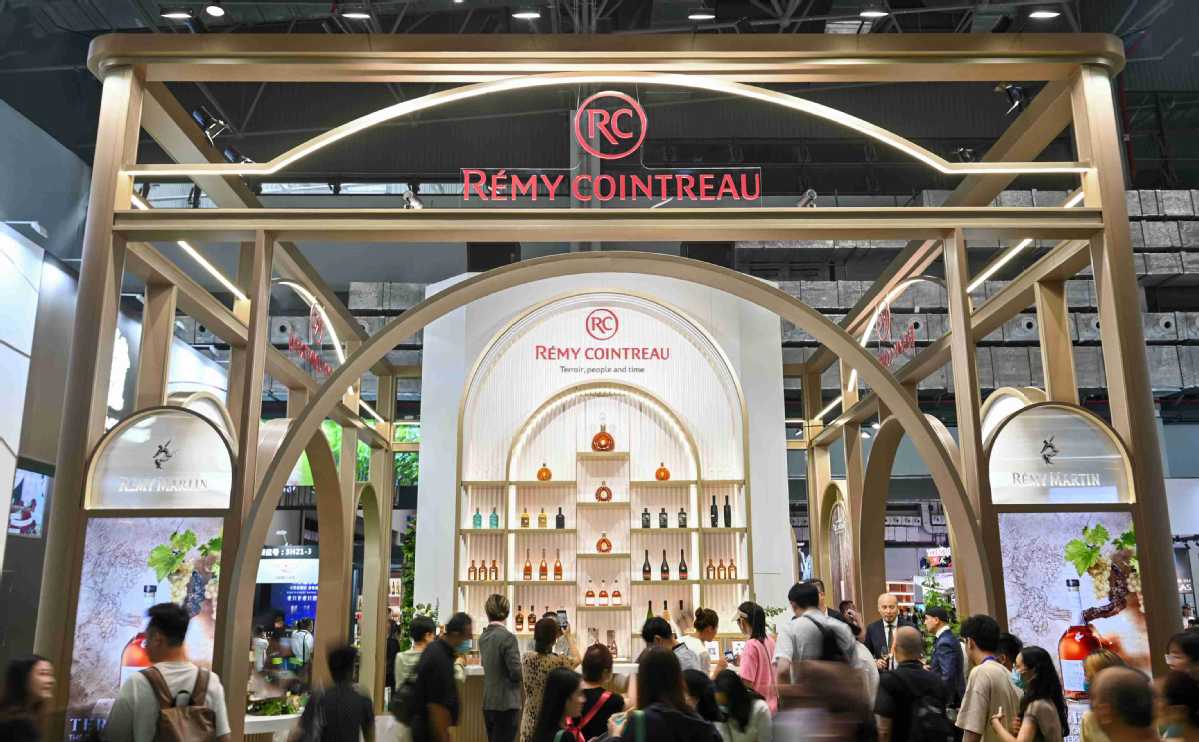 Driven by China's offshore duty-free shopping policies in the Hainan Free Trade Port, and soaring demand for premium and diversified alcohol products, Remy Cointreau Group, the French spirits company, will introduce more products and expand its sales in duty-free channels in the country's lucrative market, said a senior executive.
With growing middle-income earners and their increasingly discerning tastes, China's rising consumption of spirits like cognac and whiskey will push multinational corporations like Remy Cointreau to invest more in this market to meet local demand, said Sophie Phe, CEO of Remy Cointreau China.
Speaking during the third China International Consumer Products Expo held in Haikou, Hainan province, last week, Phe said Remy Cointreau, a three-time CICPE participant, showcased a range of products, including champagne, Scotch whisky, gin and cognac, at the grand event.
To meet domestic consumers' demand for single malt whisky, the company recently released two new single malts - Octomore 13.1 and Black Art 10.1 - from its distillery in the island of Islay, Scotland, in the Chinese market.
The executive said that China's influential international exhibitions, such as the CICPE and the China International Import Expo, are key platforms for foreign companies like Remy Cointreau to further promote sales and brand awareness.
"They represent a fantastic opportunity to showcase our products and share our core values with consumers, as well as demonstrate our long term commitment to the Chinese market," said Phe, adding the CICPE and the Hainan Free Trade Port will play a vital role in the global travel retail sector, serving as a window into China as they contribute to its dual-circulation development paradigm.
Under the dual-circulation model, the domestic market is the mainstay while the domestic and foreign markets reinforce each other.
"With the future investments in Hainan, we believe this market will continue to grow and drive more clients," she said. "Therefore, Remy Cointreau will continue to expand its retail footprint in the tropical island province."
In addition to opening two boutique stores in Haikou in 2021 and this year, respectively, the company has invested in areas such as premium services, including exclusive high-end dinners with clients and customized gifting ritual, as well as online sales channels and sustainable development to remain robust growth in China.
Propelled by an increasingly urbanized Chinese population and their evolving tastes, China is currently counted among many global food and beverage companies' main markets in terms of revenue, said Guo Xin, a marketing professor at Beijing Technology and Business University.
"The country's policy packages to stimulate consumption, holiday periods and online shopping festivals, as well as the stay-at-home economy, have all created growth momentum," Guo said.