Exporters brave odds, eye sustained growth
Share - WeChat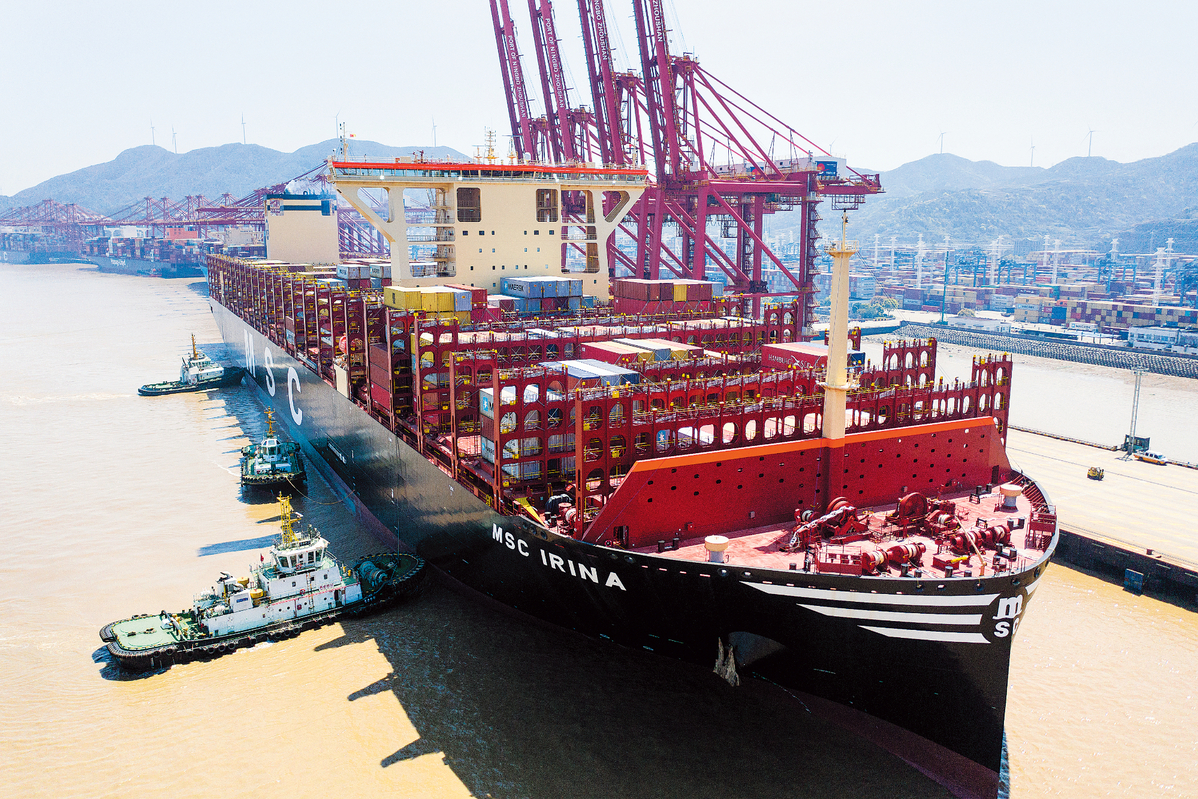 Agile firms ride policies, domestic strengths to upgrade products, tap new channels
When some US corporate executives recently visited Safewell, a manufacturer of high-security safes and vaults located in Ningbo, East China's Zhejiang province, the company's senior president, Wang Wei, showed them around the assembly lines and explained various application scenarios.
"We hope to work together to extend business and further open up the Asia-Pacific market in the future," said Wang, adding that such market expansion initiatives have been in full swing recently.
The company registered a 15 percent year-on-year increase in its first-quarter orders. Some of the new orders were placed by firms in Ireland, the United States and some Southeast Asian countries.
With external demand weak and other negatives emerging, including rising protectionism and geopolitical issues, Chinese exporters such as Safewell are ramping up efforts to expand their shipments. Some of their efforts have already generated success in the form of new orders.
Business leaders and trade experts said China's exports will likely continue growing despite challenges, and contribute to overall economic growth this year.
Yet, it is important for China to produce and export products the world needs to stabilize export growth. At the same time, the country must further tap potentials of both developed and emerging markets while making the most of new business models and novel business formats in the export sector, they said.