Advanced radar has enhanced capabilities
Share - WeChat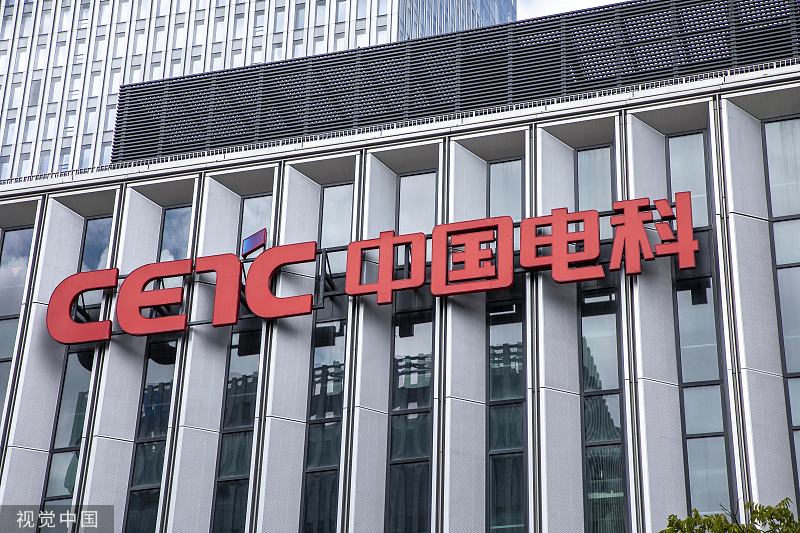 China Electronics Technology Group Corp, one of the world's largest suppliers of defense electronics, is promoting a new-generation radar system that can counter almost all types of air threats in modern warfare.
The YLC-16 multifunctional S-band radar system incorporates an all-digital, full-solid active phased array, advanced chips and other state-of-the-art technologies and is capable of detecting and tracking stealth aircraft, helicopters, drones, cruise missiles and loitering munitions, said Tang Ji, a manager at the CETC 14th Institute in Nanjing, Jiangsu province.
The Nanjing institute is the country's largest and strongest developer of military radar. Its products have been sold to dozens of nations.
"It is one of the latest radar models CETC is offering on the international market and is the best three-dimensional, middle-range surveillance radar any buyer now can find on the market. Many foreign militaries, like some in Africa and Asia, have expressed strong interest in this radar system and proposed to come to our institute to see the real product and learn more about it," he said at the 10th World Radio Detection and Ranging Expo, which kicked off on Thursday in Beijing.
Thanks to the use of cutting-edge technologies and modular designs, the YLC-16 features a streamlined appearance, low power consumption and a very high level of operational stability and reliability, Tang said.
These advantages will enable users to field the radar in regions with tough conditions such as high mountains, uninhabitable islands and plateaus, and controllers can remotely operate the equipment without staying on-site, the manager said, noting that data can be transmitted back in a real-time manner via optical fiber, microwave or satellite.
He added the radar's antennas and their covers are foldable and can open and close within only several minutes.
In addition to its military functions, the radar can also work in the civil aviation sector to monitor air traffic, according to him.
Besides the surveillance radar system, Tang's institute has developed and is testing what it calls the world's most advanced meteorological radar.
The GLC-36S active phased array radar is capable of carrying out multi-dimensional precision scanning of hazardous weather including typhoons, rainstorms and thunderstorms to help researchers capture data about the meteorological phenomena's complex inner structure.
Information obtained by the radar will improve studies of the rapid formation of meteorological hazards, thus effectively boost the capability of monitoring and forecasting extreme weather, Tang said, adding the product started field testing in Fujian province in December 2021.