Achieving the EU's strategic autonomy an arduous journey
Share - WeChat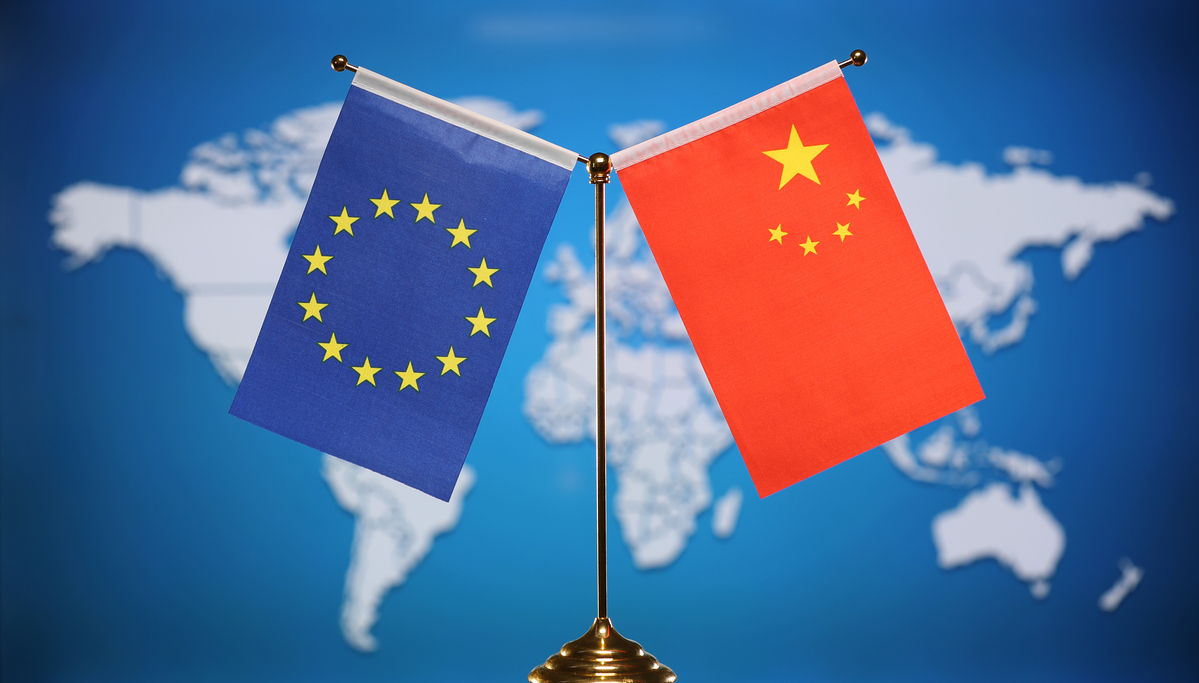 French President Emmanuel Macron caused an uproar for urging Europe to assert its independence and strategic autonomy by reducing its dependency on the United States and avoiding being caught in a dispute between the US and China over the Taiwan question.
Over the past few days, pro-US media and anti-China politicians such as senators Marco Rubio and Lindsey Graham have launched a brutal attack on Macron. But instead of giving up, Macron has continued his efforts. For example, he emphasized the importance of the European Union's strategic autonomy in a speech at the Nexus Institute in The Hague on Tuesday.
While China hawks in Washington criticized Macron for "acting alone" and "betraying" the US, European Council President Charles Michel lent Macron a helping hand on Tuesday, by saying that EU leaders are becoming increasingly favorable toward Macron's push for "strategic autonomy" from the US. Michel added that while some leaders still won't say it publicly, they think just like Macron.
Washington's ire against Macron was expected. The US was furious in 2003 when France opposed its plan to invade Iraq. In retaliation, the US House of Representatives even ordered its canteens to rename French fries and French toast as "Freedom fries" and "Freedom toast".
History, however, has proven that France and Germany made a courageous and wise decision in opposing the disastrous war while many other European countries followed the US blindly into a human carnage.
Macron first advocated EU strategic autonomy in his Sorbonne speech in September 2017, four months after taking office. The concept gathered steam later when EU leaders started using "strategic autonomy" as a catchphrase, especially after former US president Donald Trump trashed the EU. The EU's pursuit of strategic autonomy has left the US deeply worried because it views the European bloc largely as a little brother who can be easily manipulated.
The Russia-Ukraine conflict has given the US a rare opportunity to rein in the EU from its pursuit of strategic autonomy. The EU's dependency on the US for security and now energy — thanks to US sanctions and move to wean the EU away from Russian oil and gas — means that talking about strategic autonomy from the US has become more difficult.
In the past year, Europe has lost much of its strategic autonomy by following the US blindly to impose nine rounds of economic sanctions on Russia and drastically reduce its purchase of Russian oil and gas in favor of more expensive LNG from the US. And it is paying the high price for doing that.
The sabotage of Nord Stream pipelines has dealt another heavy blow to EU energy security and is widely seen as an act of war because it has damaged critical infrastructure. But ironically few EU states have shown real interest in finding the culprits. Even Trump claimed this week that the culprit is anyone but Russia.
Balazs Orban, political director of Hungarian Prime Minister Viktor Orban, was straightforward when he criticized the EU for adopting the US' position wholesale, saying on Tuesday that: "This is precisely why today Europe is one of the losers in this war and the US is one of the winners. It's time to wake up, Europe!"
The outsized US influence in Europe, from governments, parliaments and corporations to think tanks, universities and news outlets is hard to calculate, not to mention the US' military bases across Europe, including 123 sites in Germany alone.
China has been a victim of the US' influence, as the US coerced EU states to ban Chinese telecommunications giant Huawei from their 5G networks and TikTok from official devices, and restrict exports of chipmaking equipment to China.
That's why it is encouraging to see Macron and some other EU leaders fighting to get rid of the invisible US shackles around their necks. But it's hard to tell how many Europeans want to actually pursue strategic autonomy instead of being dictated by Washington.
The author is chief of China Daily EU Bureau based in Brussels.
Most Viewed in 24 Hours
China Views