Intl Consumer Products Expo proves China bigger player in digital world -- Turkish expert
Share - WeChat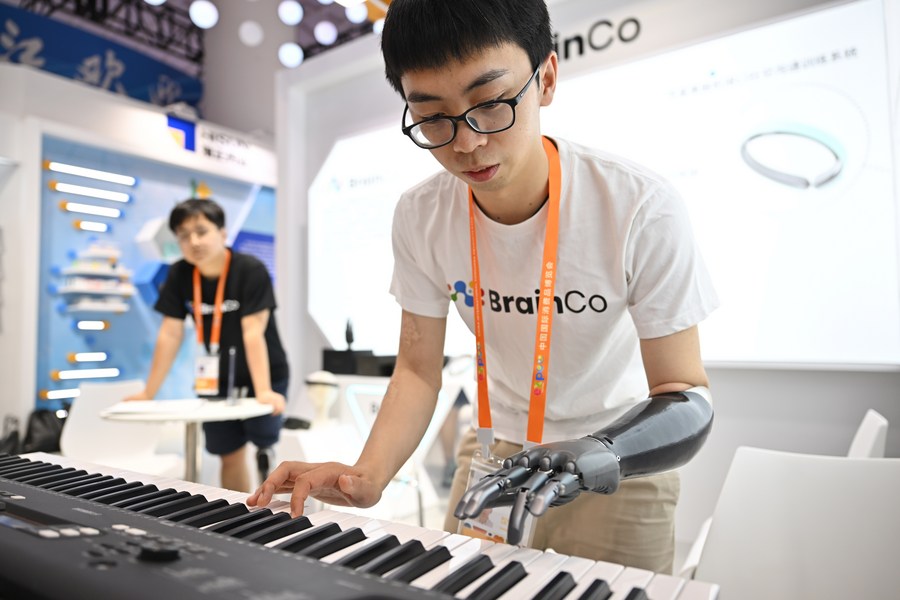 ISTANBUL -- Hosting the third China International Consumer Products Expo with tremendous global participation has proven that China will play a bigger role in the new digital world, a Turkish analyst has said.
"A number of global institutions and governments have revised their growth forecasts for China's economy upwards," Murat Tufan, an analyst with Turkish broadcaster Ekoturk, told Xinhua in a recent interview.
He said that China's economy has been expanding, promising an upbeat outlook and luring influential global companies to explore business opportunities with their Chinese peers.
"Within the framework of this optimistic picture, we see many influential global brands in different sectors, including household goods, fashion, designs, and automotive, in this expo," he noted.
The third CICPE kicked off Monday in Southern China's island province of Hainan, displaying over 3,300 high-quality brands from 65 countries and regions under the theme of "Share Open Opportunities, Co-create a Better Life."
Tufan believes that high-quality technological tools, widespread e-commerce activities, and sustainable and environmentally friendly products would dominate the new world, creating new digital modern individuals.
"The subject that we will discuss the most in the new period will be the production of more sustainable products that cause less damage to nature, the environment, and people, altering old consumption patterns," he said.
According to Tufan, the expo will help design brands and products with newer-generation tools for modern individuals while reducing the dependency on petrol.
The expo has an exhibition area of 120,000 square meters this year, up 20 percent from the previous edition.
The expert said that the showcased products in the expo "symbolize a transformation of brands to meet the needs of the new individuals, the so-called digital people."
"Therefore, this fair is significant in this sense, and I characterize it as a step towards a more sustainable world ... where China will become a bigger global player with digitalization," said Tufan.
He noted that China has robust technology with strong production capability and know-how. "This expo proved that big international brands want to continue their cooperation with China."