Gilead Sciences: China crucial for global layout
Share - WeChat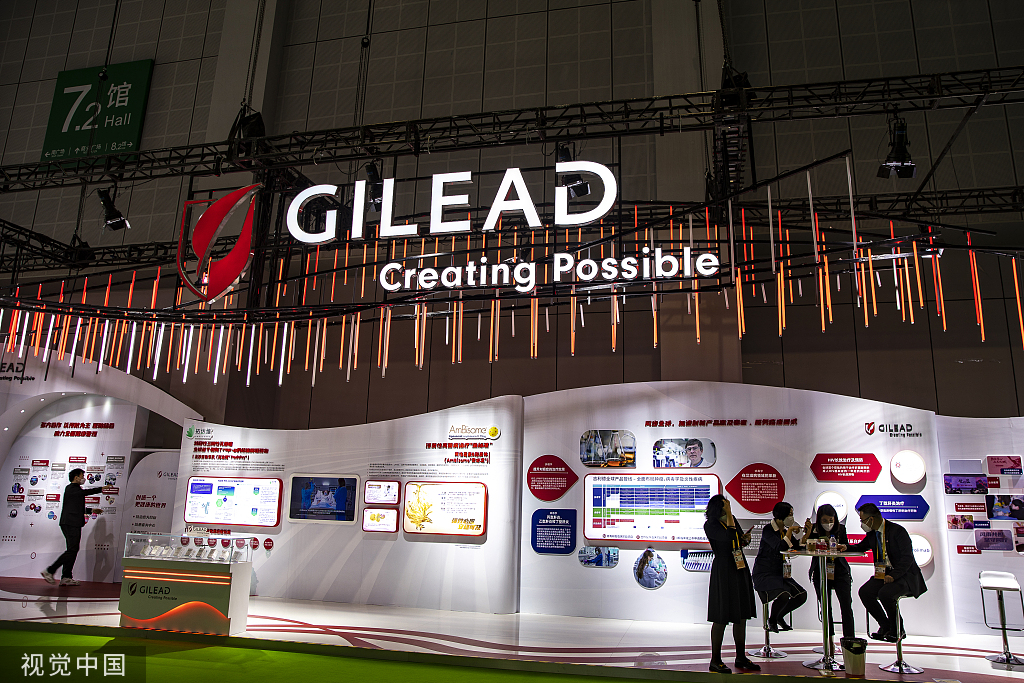 US biopharmaceutical company Gilead Sciences will accelerate its pace introducing new treatments into the Chinese market through boosting its development capabilities in China and strengthening cooperation with local partners, a senior executive of the company told China Daily in an exclusive interview.
"Thanks to the healthcare policies in China, Gilead Sciences has been growing rapidly in the country with 11 drugs approved over the past few years, addressing unmet medical needs in virology, oncology and invasive fungal disease… China is one of Gilead's key strategic markets, and we have a long-term commitment to patients in China and strong confidence in our long-term development here," said Jin Fangqian, vice president of Gilead Sciences and general manager of its China arm.
With the Chinese government's commitments to and policy support in accelerating new drug approvals to address the urgent clinical needs of the people, Gilead is doubling down the efforts to strengthen its development capability in China, so that more global phase-3 clinical trials will be conducted in China at a same pace with other key markets and accelerate the introduction of innovative treatments to the China market, the executive said.
He also said the company has been forging stronger partnerships with local stakeholders, to strengthen online and offline sales channels as well as increasing its presence in in-hospital and outside-hospital drug markets.
Through that, the company hopes to make innovations regarding sales channels and service models, to build a more patient-centered ecosystem in the health community, he added.
The company recently sponsored a movie on an anecdote about how a news story helped to reduce the stigma of people with hepatitis-B in China.
liuzhihua@chinadaily.com.cn