Major Italian companies to increase investments
Share - WeChat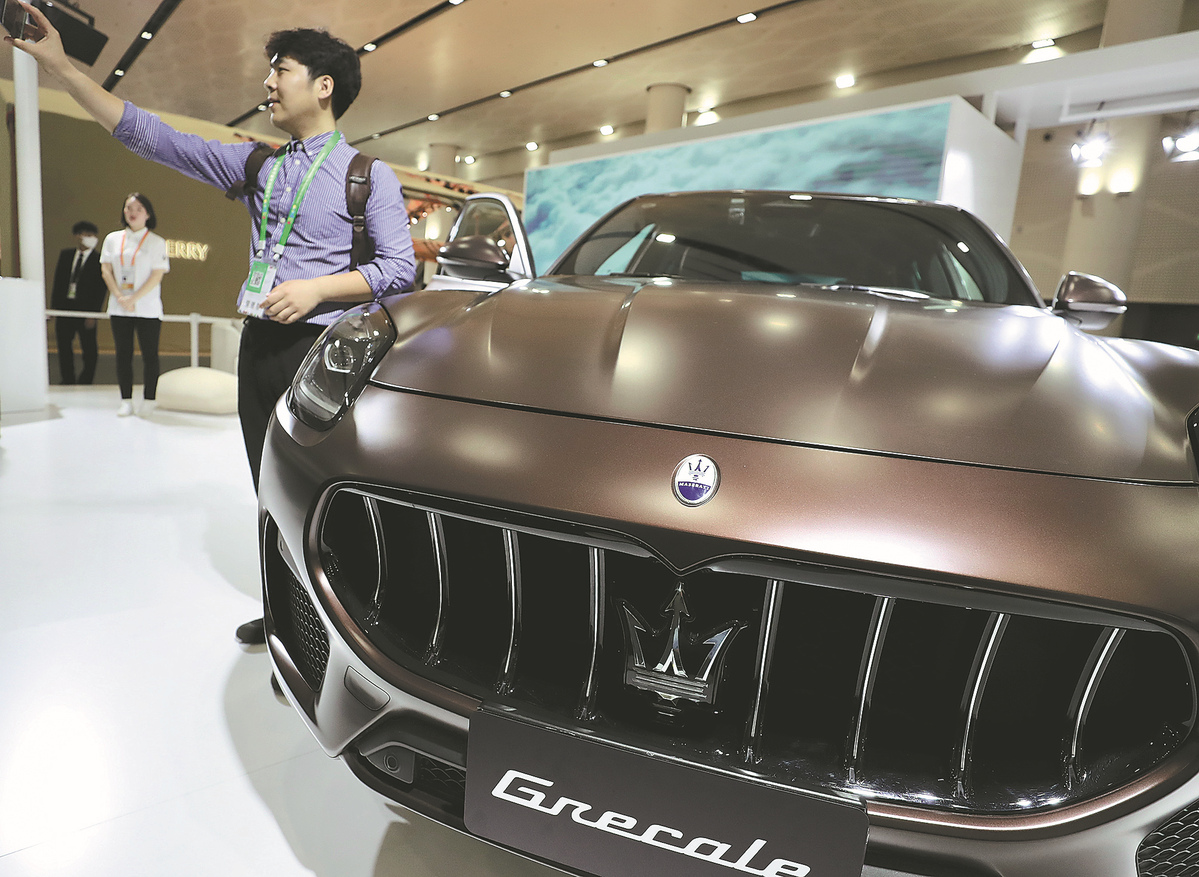 Major Italian companies said since they strongly believe that China will continue to be a critical growth engine and global innovation hub, they will continue to increase investments in the country's massive market.
Top executives of Italian companies made the remarks at the ongoing Third China International Consumer Products Expo in Haikou, capital of Hainan province. The expo will close on Saturday.
Italian luxury carmaker Maserati said it has recognized the pioneering role of Hainan in boosting consumption across China and the world. As the first Italian luxury carmaker to produce full electric vehicles, Maserati said by 2025, all of its models will come in a full-electric version, and the entire Maserati range will run on electricity alone by 2030.
Hainan is also playing a leading role in the transformation of China's automotive industry. In August last year, guided by the provincial government, Hainan became the first province in China to set a phase-out date for pure internal combustion engine vehicles. This, Maserati said, is a revolutionary response to the burgeoning electrification trend.
"The expo has truly become a celebration of global consumption, demonstrating China's willingness to share its market opportunities with the world and contribute to global economic recovery," said Mirko Bordiga, managing director of Maserati Greater China.
Italy, as the guest country of honor this year, has 147 of its brands participating in the expo. The number is more than double last year's figure.
Paolo Bazzoni, chairman of the China-Italy Chamber of Commerce, said China is of great importance to Italian enterprises, and participating in the expo creates more business opportunities for Italian brands to enter the China market and expand their business.
Rhea Vendors Group, an Italian high-end coffee machine maker and a first-time participant in the expo, said it has seen emerging business opportunities at the event and plans to participate again next year.
As a business-to-business provider, the company entered China in early 2020. It mainly provides coffee machines to chain coffee shops, restaurants, office buildings, hotels and airports in first- and second-tier Chinese cities. The company's products accept digital renminbi payments when they serve as vending machines.
Next, Rhea plans to further expand into more cities, cooperate with more Chinese partners and launch more tailor-made products.
"In the first quarter of this year, we have seen a strong rebound in demand after China optimized its COVID-19 response measures. During the three-month period, our sales surged more than 200 percent compared with the whole of last year," said Alfred Xu, general manager of Rhea Vendors China Co Ltd, the local subsidiary.
"There is still huge market potential to tap in China and coffee consumption volume in the country is growing continuously. Chinese consumers are increasingly seeking premium coffee drinks."
Meanwhile, the Ministry of Commerce released a new report at the expo that said given the strong resilience, great potential and abundant vitality of China's consumer market, its long-term fundamentals remain unchanged.
"With the implementation and effectiveness of various policies and measures to expand domestic demand and consumption, the consumer market in China will continue to show a trend of recovery and growth this year, and the fundamental role of consumption in driving economic development will become more prominent," said Xu Xingfeng, director of the consumption promotion bureau at the ministry.