Spillover effect of Hainan expo continues to grow
Share - WeChat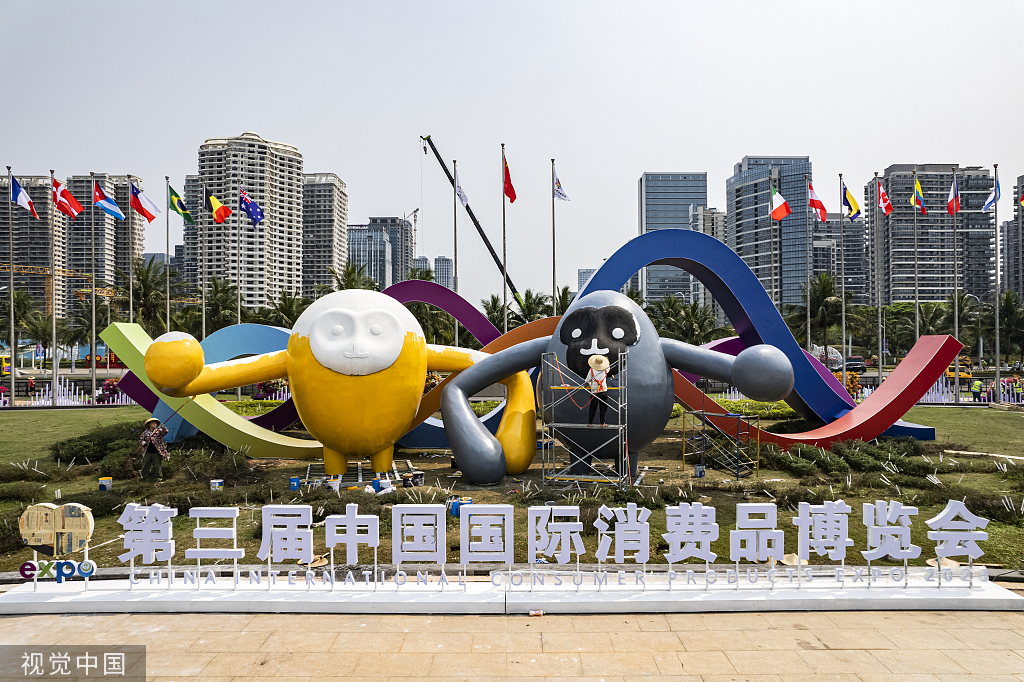 As a medium linking China to the world, the spillover effect of China International Consumer Products Expo continues to grow, Economic Information Daily reported on April 12, the third day of the ongoing CICPE in Hainan province.
More global investors are swarming to Hainan, seeking to deepen their cooperation with Hainan Free Trade Port, including Singaporean Wilmar International, Capitaland and Changi Airport Group, according the Hainan Provincial Bureau of International Economic Development.
The spillover effect of the expo is also reflected in the fruitful results of various match-making activities during the exhibition. For example, a total of 28 key projects with a contract amount of nearly 30 billion yuan ($4.36 billion) were signed during investment attracting day held by the delegation from Hubei province on the first day of the expo.
Gao Lingyun, researcher at the Institute of World Economics and Politics of Chinese Academy of Social Sciences, said that with further development of exhibitions and exchange activities such as the CICPE, more and more multinational enterprises will enter and settle down in the Chinese market.
The vitality and appeal of China's grand market are expected to be further unleashed. Chi Fulin, head of Hainan-based China Institute for Reform and Development, said that upgrade in consumption structure among Chinese residents is a basic trend. Service oriented consumption is expected to reach or exceed 50 percent in 2025 and around 55 percent in 2030, "consumption structure upgrade among 1.4 billion people bears huge consumption potential."
Gao said, China will resolutely deepen the reform and expend the opening-up, and will constantly enhance the impetus and vitality for social economic development, which will provide more market opportunities for enterprises from home and abroad, and more power for world economy recovery.