Pernod Ricard to expand its presence in China
Share - WeChat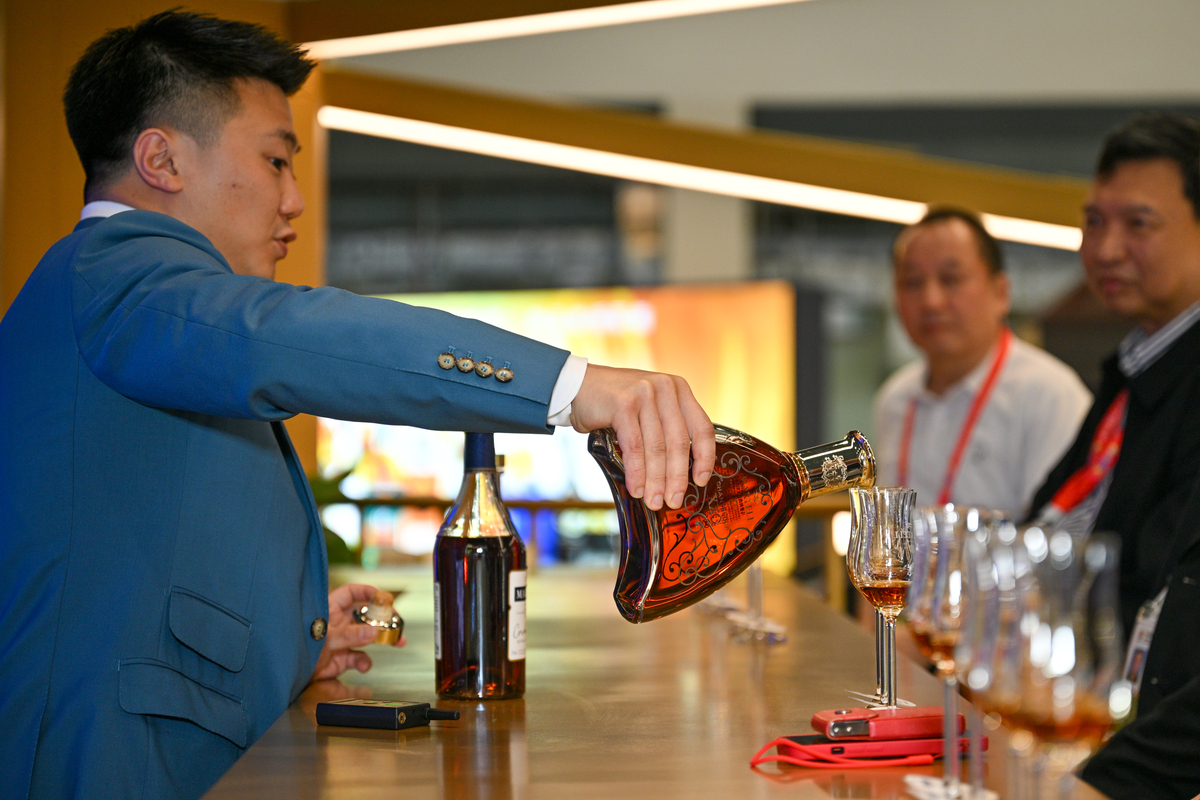 Pernod Ricard, a French wine and spirits group, is bullish about the prospects of the China's growing economy, and plans to expand its investments and focus on premium and diversified products in this lucrative market, said a senior executive.
Chinese consumers have shown a keen interest in exploring new categories of imported spirits. To effectively capture this opportunity, it is essential to adopt a consumer-centric approach and embrace digital transformation, said Jerome Cottin-Bizonne, managing director of Pernod Ricard China.
Speaking during the ongoing third China International Consumer Products Expo in Haikou, Hainan province, the French executive said Pernod Ricard, a three-time CICPE participant, is exhibiting a record number of offerings in the grand event, with more than 100 spirits and wines covering key categories including cognac, Scotch whisky, vodka, gin, wine and champagne.
Leveraging the expo as an important exchange platform, Pernod Ricard - the world's second-largest producer of wine and spirits - is showcasing its newly-launched ultra-premium gin brand KI NO BI, which made its debut in the Chinese mainland recently.
Eager to benefit from the favorable business policies of China's Hainan Free Trade Port, Pernod Ricard to date has opened four boutique stores in duty-free channels of the free trade port.
The group opened its latest boutique store at Haikou International Duty Free City in October 2022, bringing together popular brands including Martell, Ballantine's, Chivas and Royal Salute to the consumers.
Since the location's inauguration, it has been entertaining consumers with one-stop immersive shopping experiences that are empowered by customized settings such as digital store displays, interactive shopping experiences and artificial intelligence ambassadors.
Besides expanding its sales channels across China, Cottin-Bizonne said that Pernod Ricard is committed to ecological conservation and sustainable development in Hainan. The group announced that Martell, one of its cognac brands, would continue to work with other parties to implement its mangrove conservation project at a second site in Tielu Bay Mangrove Reserve in Sanya, following the successful works of the Hailing Island National Mangrove Wetland Park in Yangjiang, Guangdong province.
In line with local conditions at the Hainan site, the project team will reforest and restore mangroves in the area where aquaculture ponds were reverted for wetlands and forests. About 1.88 hectares of wetlands will be nurtured by reforesting and restoring about 11,000 mangroves. Martell's mangrove conservation project in China will thus cover a total of 5.64 hectares with more than 40,000 mangroves, he said.
According to Guo Xin, a marketing professor at Beijing Technology and Business University, the imported spirits market in China is expected to evolve to embrace new consumption scenarios and consumers, offering more diverse opportunities.
She noted that young consumers prefer fresh and diverse alcoholic drinks, which will bring about changes to the market.