IMAX mulls network expansion in China
Share - WeChat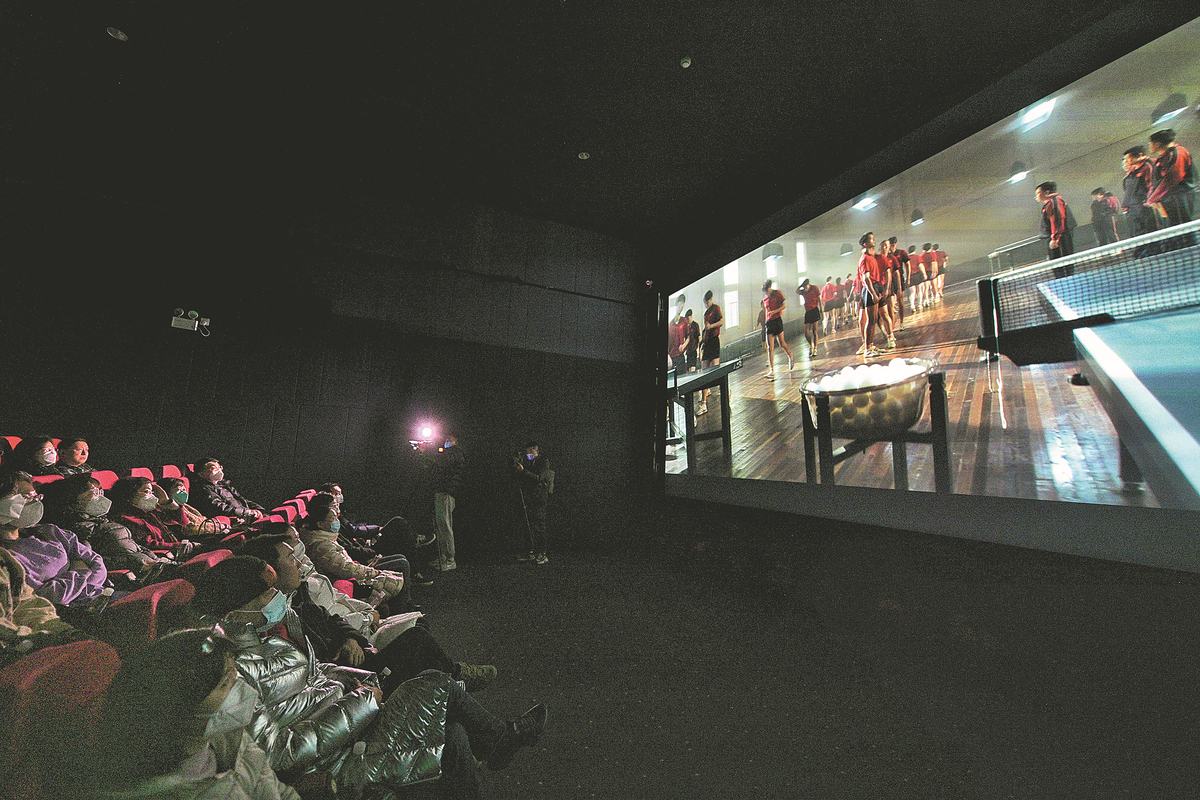 The China branch of IMAX, a film technology company, is confident in the local market's recovery with plans to further expand its network this year, after a record-breaking start thanks to pent-up demand for premium theater experiences as the country optimized its COVID-19 control measures, its top executive said.
Daniel Manwaring, CEO of IMAX China, said the company's China box offices are likely to approach pre-pandemic levels this year supported by recovering demand for moviegoing, a wide cinema network and a strong pipeline packed with films from both home and abroad.
"The post-pandemic film market has been a major boon to (IMAX's) premium (theater) experience growth … We are very optimistic about China's economic growth and the recovery of consumption this year. The film industry in particular has shown strong resilience and bounced back in recent months," Manwaring said.
A recent survey conducted by media platform Yicai showed that among 1,200 respondents, 90 percent of people now ranked going to the cinema as the number two consumption choice at the beginning of this year, lagging behind travel.
Estimates from Shenzhen-based East Asia Qianhai Securities Co Ltd showed that total box office revenue in 2023 is likely to reach 54.6 billion yuan ($7.94 billion), around 85.18 percent of that in 2019.
"We are also encouraged by a series of government measures that reinforce China's achievements in opening-up, providing more opportunities for foreign enterprises.
"Our mission is to continue to build upon the IMAX experience for all audiences and further expand our network," Manwaring added.
Over the seven-day Chinese New Year holiday concluding on Jan 27, IMAX China delivered over $86 million at the box office, up 54 percent year-on-year and equal to more than 50 percent of the company's box office for all of 2022.
Total box office revenue generated from films on big screens in China reached nearly 6.76 billion yuan during the period, ranking the second-highest in the country's history.
IMAX China said The Wandering Earth 2, which was on show during Spring Festival, became the highest-grossing local-language film of all time in IMAX.
"Despite making up just 1 percent of (cinema) screens in China, IMAX took 22 percent of the total box office of Avatar: The Way of Water, and 9 percent for The Wandering Earth 2. We hope this year's box office will reach the pre-pandemic level," Manwaring said.
Zhi Feina, a professor at the Chinese National Academy of Arts, said there are clear signs of recovery in this year's film market. "The approvals of film projects have been accelerated and companies are stepping up efforts in content creation and film marketing. As of the end of March, there were 40 films whose box office revenue surpassed 1 million yuan.
Zhi said: "Financial pressure of cinemas has also been greatly eased. By the end of March, total box office revenue reached nearly 16 billion yuan with 335 million visits to cinemas."
Manwaring said: "China has become the largest market for IMAX globally in regards to the theater network and this has provided consumers with abundant access to meet the pent-up demand."
The company's network footprint reached nearly 1,000 theaters in China to date, with 794 installations and 204 backlogs.
"We are confident that a strong supply of top-quality content will quench the thirst of audiences of all kinds. Looking into 2023, the global film slate has no shortage of high-quality original films and franchises, including the latest installments of Guardians of The Galaxy, Fast &Furious, Transformers, Mission: Impossible and non-English language films such as The First Slam Dunk, Born to Fly and many other Chinese language titles that are expected to receive release dates in the coming months," he said.