Exec: Demand for managers to surge
Share - WeChat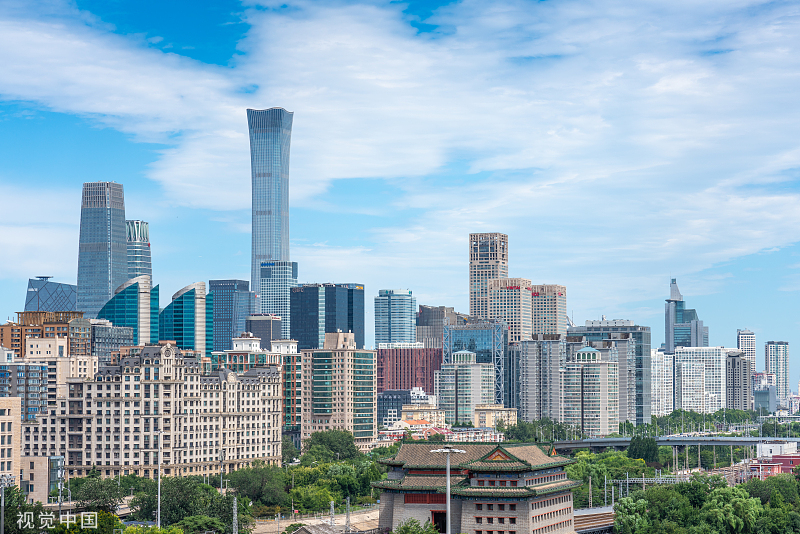 China's sustained economic growth and increasing emphasis on job creation, coupled with its companies' ramped-up efforts to "go global", will fuel a surge in demand for project managers in the years ahead, said a top executive of the Project Management Institute, a US-based international organization.
China will see a large number of complex and major projects in various industries such as technology, green energy, pharmaceuticals, infrastructure, construction, finance, telecom and manufacturing. These industries have become the vanguard of China's economic development toward higher quality, said Pierre Le Manh, president and CEO of the PMI, a global professional organization in the sectors of project management, program management and portfolio management.
Given the momentum in supply and industrial chains, and other key industries in China, there are a lot of new management skills required like agility and risk management, said Le Manh, adding that between 2020 and 2030, the global economy will need 25 million new project professionals, and nearly half of them will come from China.
The thriving project management ecosystem in China is a testament to the country's position as the growth engine of the global economy, according to the French-American executive. Despite the challenging times, China has demonstrated strong resilience and continues to inspire confidence in seeking progress while maintaining stability.
Many provincial-level governments have pledged intensified efforts to prop up growth and keep economic performance within a reasonable range, pointing to a robust 2023 amid signs of notable economic recovery, according to information released by the National Development and Reform Commission, the country's top economic regulator, in February.
For instance, Hunan province will accelerate the push for building itself into a center of advanced manufacturing hub this year. It will actively develop new industries such as electronic information, new energy vehicles and modern petrochemicals as well as hasten construction of a batch of major industrial projects in 2023.
Entering the Chinese mainland in 2008, the PMI has provided project management training courses to more than 20 million people. There are now nearly half a million PMI certificate-holders in the Chinese mainland alone, more than a third of the global total. It has offices in cities such as Beijing, Shanghai, Shenzhen in Guangdong province and Chengdu in Sichuan province.
In a world where technology is becoming increasingly prevalent, and learners are getting used to superior digital experiences, the PMI plans to deploy more resources in various sectors, particularly in those with high demand for management professionals, such as artificial intelligence and new energy vehicle manufacturing, and have a better understanding of the use cases of artificial intelligence such as ChatGPT, an AI chatbot developed by OpenAI.
Le Manh said the PMI will explore the impact of emerging technologies on the project management profession to ensure that professionals are future-ready. At the same time, the organization will seek to fully leverage technology to improve the experience of learners using its products.
The growth of the Belt and Road Initiative, the Guangdong-Hong Kong-Macao Greater Bay Area and enhanced economic and trade ties between signatory countries of the Regional Comprehensive Economic Partnership pact will create more job opportunities related to project management in China in the coming years, for both State-owned and private companies, he added.
China had signed over 200 BRI-related cooperation agreements with 151 countries and 32 international organizations by the end of February, doubling its goods trade with markets involved in the initiative, and is increasing its direct investment in their markets by 80 percent, data from the Ministry of Commerce showed.