On the move
Share - WeChat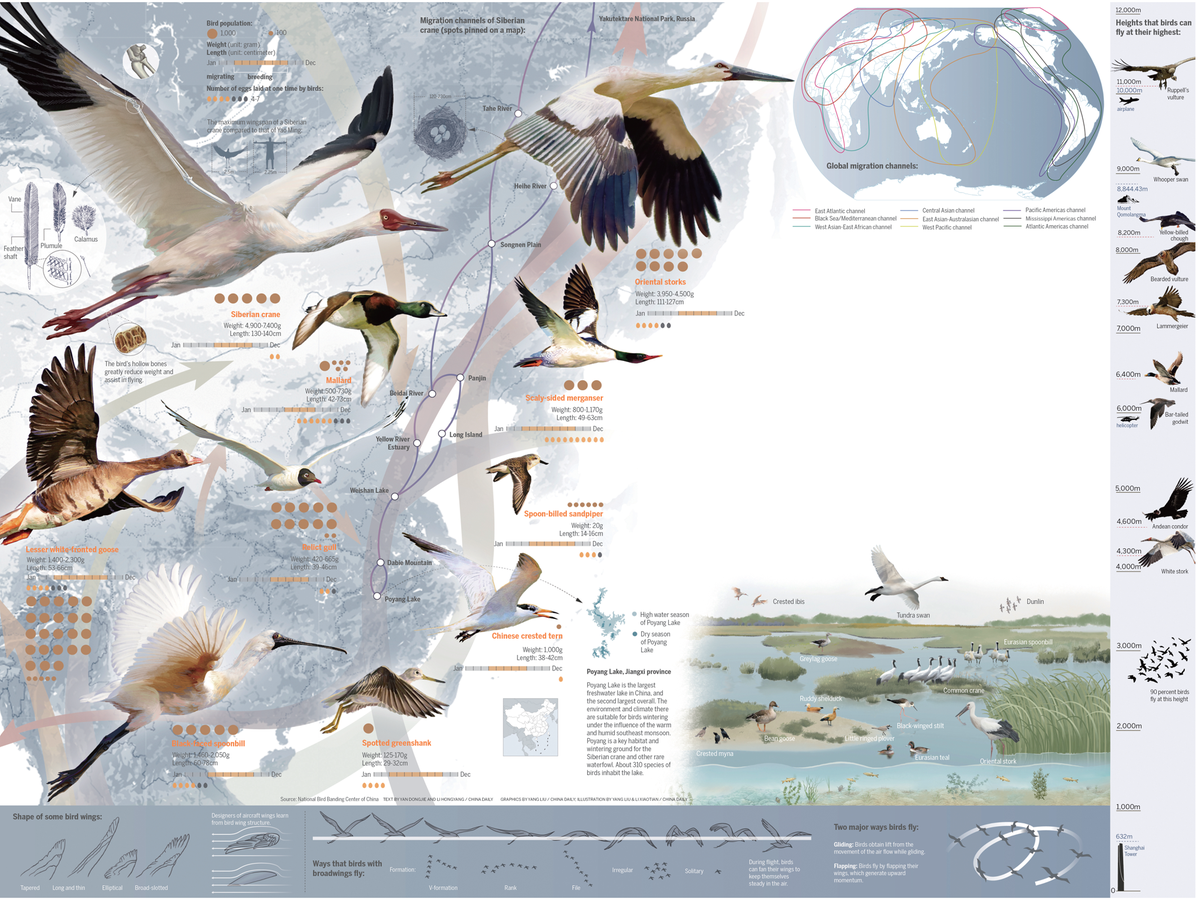 Key nature reserve management bureaus in China have reported more birds, including some rare species, wintering across the country. Li Hongyang reports.
Climate change has posed a threat to the habitats of the Siberian crane, fueling the need to better protect the birds and their migratory channels, an expert said.
The eastern population of the species breeds in northeast Siberia in Russia and migrates to Poyang Lake for the winter in East China's Jiangxi province.
About 95 percent of the birds spend the season in Poyang.
Qian Fawen, a research professor from the National Bird Banding Center of China, part of the Chinese Academy of Forestry, said that Poyang's water levels determine whether it is suitable for the birds to nest there. However, climate change has caused the levels to fluctuate abnormally.
"In some years, the lake experiences floods, while in others, it experiences droughts. Both of these situations create food shortages in the cranes' habitat," he said.
The Siberian crane feeds on plants such as eelgrass. During periods of flooding or drought, the grass doesn't grow well, so the birds head for farmland to look for food.
To help solve this problem, the Jiangxi provincial government has built 70 hectares of lotus roots in Nanchang to provide sustenance during the winter for the cranes.
The Siberian crane is listed as critically endangered on the International Union for Conservation of Nature Red List. Even so, the population of the birds has risen from about 3,000 to more than 5,000 over the past 20 years, according to Qian, who has been observing the birds around the lake since 1999.
"To protect them, we need to protect their habitat, which is mainly wetland," he said.