An eye-opening anthropotomy experience
Share - WeChat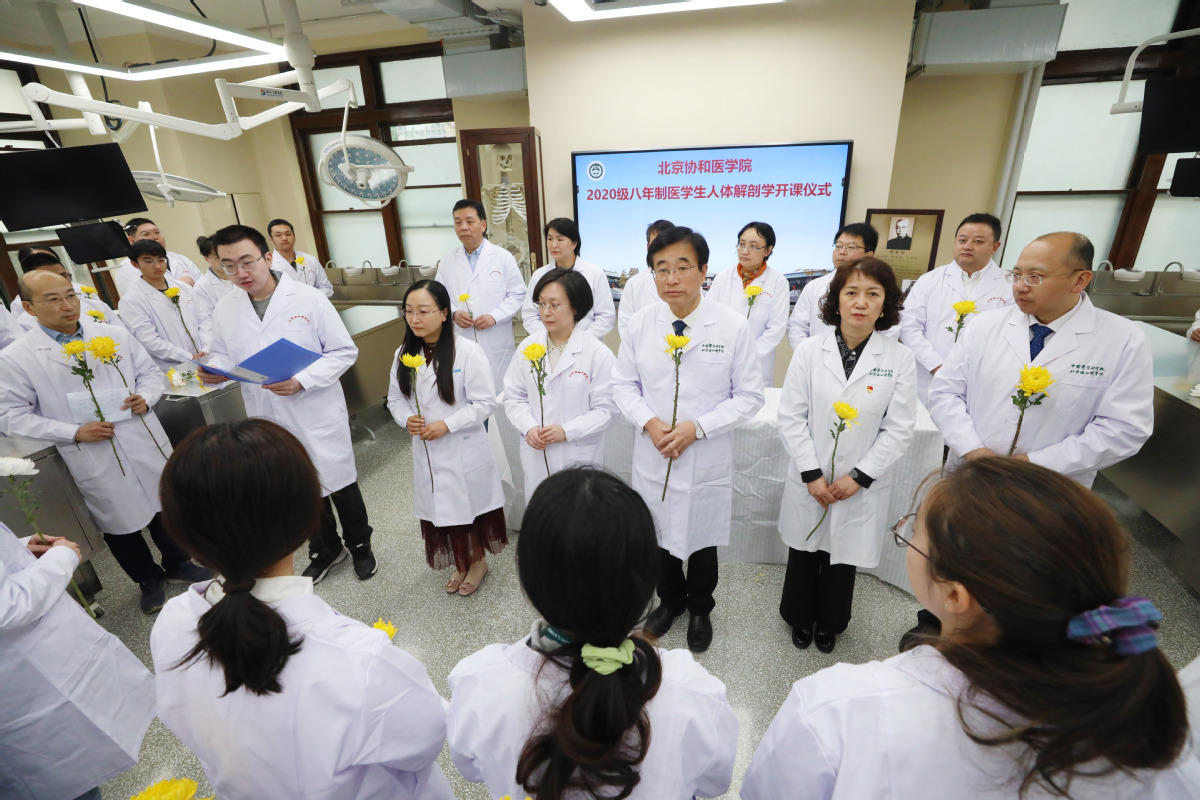 Just before Tomb-Sweeping Day, an opening ceremony of anthropotomy course for 2020 graders of clinical medicine was held in the anatomy laboratory of Peking Union Medical College. During the ceremony, attendees presented chrysanthemums, then bowed three times and stood in silent homage to pay tribute to the "silent mentors", which is a honorific title in the medical field for these who donated their bodies for medical research and education.
Wang Chen, vice president of Chinese Academy of Engineering and principal of Peking Union Medical College, said that anthropotomy, revealing the structure of human body, is one of the most important basic medical courses.
As a venerable tradition of the human anatomy teaching at Peking Union Medical College, the opening ceremony is the medical students' first lesson on their professional journey. With the guidance of the "silent mentor" spirit, they will commit themselves to the medical profession, aiming to ease human suffering and promote health. Peking Union Medical College established a voluntary body donation program in 1999 and, so far, has received body donations from thousands of individuals from all walks of life.