Golden trumpets herald the coming of spring
Share - WeChat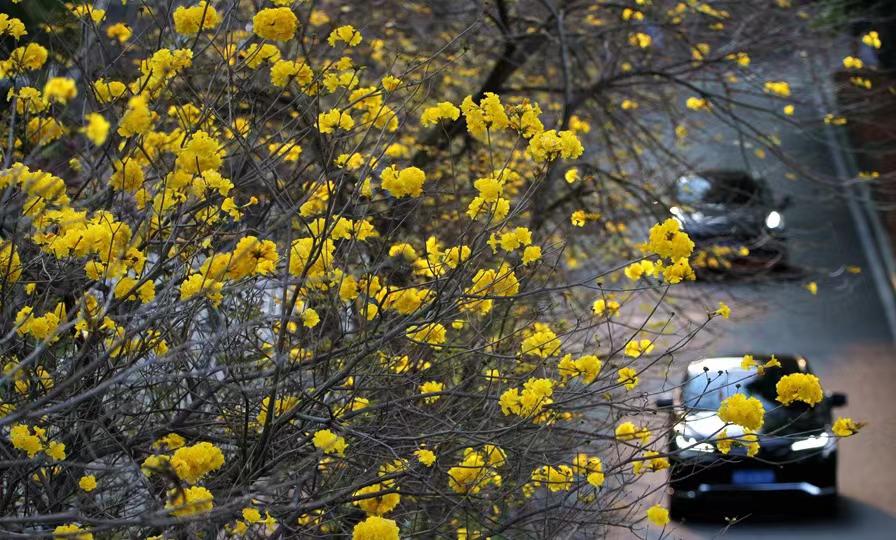 Golden trumpet trees are blooming in Xiamen, Fujian province, attracting citizens and tourists, who take photos and feel the beauty of spring.
Golden trumpet trees with bright yellow trumpet-shaped flowers (Tabebuia chrysotricha) bloom from March to April in Xiamen.
The trees can be seen around Yundang Lake, along the Mountains-to-Sea Trail and in the parks, including Haiwan Park, Xiamen Botanical Garden and the Xiamen International Conference & Exhibition Center.