May Day holiday brings good news for air travelers
Share - WeChat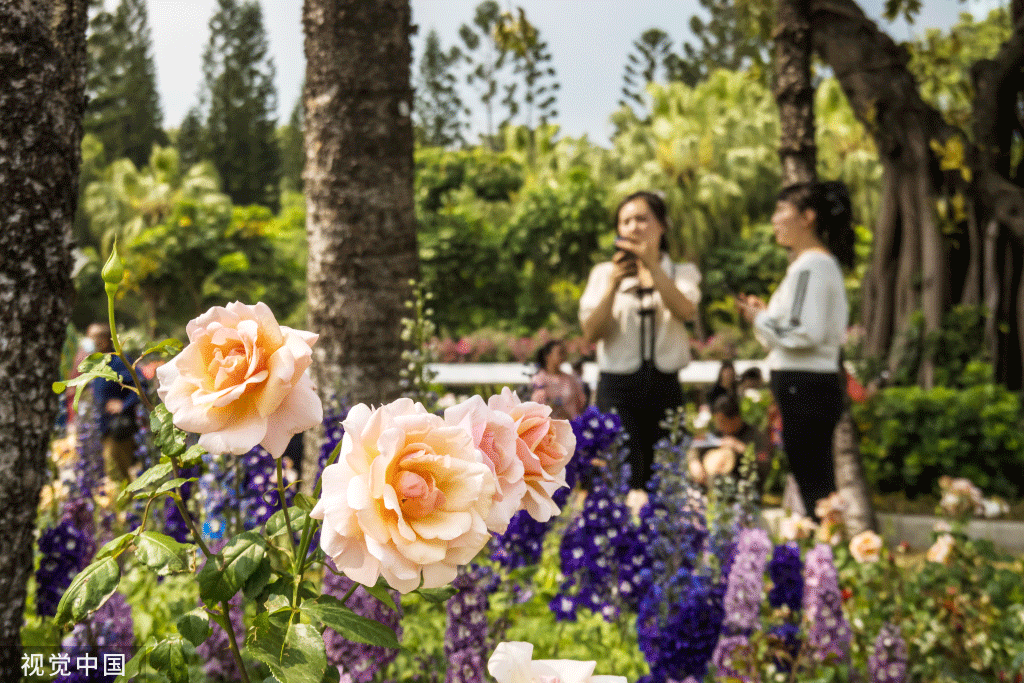 Passengers will see lower travel costs during the May Day holiday as some Chinese airlines reduce fuel surcharges, the Beijing Youth Daily reported on Sunday, citing travel portals.
The portals, including Qunar and Fliggy, said they have received notices from China Eastern Airlines and Shanghai Airlines to adjust the fuel surcharge collection standards for domestic flights starting April 5, with each passenger charged 30 yuan ($4.36) for flight segments below 800 kilometers and 60 yuan for flight segments over 800 km, which is 10 yuan and 20 yuan, respectively, lower than before the adjustment.
The number of inquiries and bookings related to the May Day holiday travel have increased significantly, said the newspaper.
According to the online travel agency Tuniu.com, among the popular domestic destinations, Sanya, Dali, Lijiang, Chengdu, Xi'an, Beijing, Shanghai, Guangzhou, Ili Kazak autonomous prefecture, and Qingdao rank among the top. Currently, the hot travelling destinations are Yunnan and Hainan provinces. Moreover, Xinjiang, Tibet, Ningxia, Gansu and Qinghai are expected to usher in the May Day holiday travel boom.
The five-day May Day holiday will further accelerate the outbound travel market recovery. As of March 27, the outbound trips accounted for 25 percent of the total tour booking in the May Day holiday on Tuniu.com.
Southeast Asia, New Zealand and the Maldives remain the top destinations. In addition, with the rapid recovery of international air capacity, bookings to the Middle East and Africa, such as the United Arab Emirates, Iran, Egypt and South Africa, as well as in European directions such as Russia, Switzerland, France and Italy, have also seen rapid growth.
The fuel surcharges reduction has further lowered the passengers' travel cost, and with the Qingming and May Day holidays approaching, the travel demand, especially in the long-haul travel, will accelerate, said the newspaper, citing Xiang Min, in charge of Fliggy tickets.